How Winter Athletes Stayed in Shape Without A Season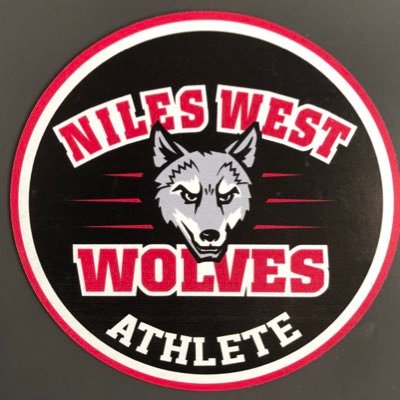 With the state of Illinois pushing back the Nov. 16 winter sports start date due to COVID-19 and not announcing when they will let them play again, up until quite recently, winter athletes were left in the dust and had to come up with ways to stay in shape until there was an announcement that their sport would resume.
For many athletes at West, it wasn't all that hard to stay in shape, considering a majority of them, especially varsity athletes, played club/travel teams that were providing practices and workouts for them to do over this so-called "break." Apart from travel/clubs teams, many students opted for buying a gym membership or, if they already have one, used it more.
In this instance, both boys and girls varsity basketball players, juniors Aidan Flowers and MurphyMaeve Holleran, both went to the gym and continued practicing with their respective AAU teams weekly. "I went to the gym multiple times a week and continued to practice with my AAU team and coaches," Holleran said.
"I was able to stay in shape by playing AAU basketball and working out at the gym," Flowers said, similarly along the lines of what Holleran does as well.
Apart from the basketball department at West, other sports had athletes who continued working out with their club programs as well.
"I was lucky enough to stay in gymnastics through my gymnastics club where I'm doing three hours of gymnastics a day for five days a week. This has helped me stay in gymnastics shape and improve on my skills while there is no season at west." junior and varsity gymnastics team member Melanie Brill said. "On top of that, I work out for 30 minutes a day to build my strength. When everything was shut down back in March 2020, I would work out for two hours a day to stay in shape. I knew eventually we would be back in season, so spending extra time to workout helped me a lot to stay in shape and be successful when going to practice," Brill said.
Since most people don't want to pay heaps of money for club/travel teams or gym memberships, Niles West offered a variety of things to do their best at keeping these winter athletes in shape. Some of these include, virtual seasons, zoom practices, and zoom workouts held by Coach Thomas Dellota.
"I have been going to the winter workouts led by Coach Dellota on Wednesday mornings. We do combination of strength conditioning and core workouts. I really like them because it's a way for me to stay in shape. Coach Dellota is also a very uplifting person, and he encourages us so much. It's a great environment," sophomore and JV girls basketball player Maggie Burns said.
"While dance season was delayed due to covid, I took zoom dance classes to continue to practice technique and stay in shape. After tryouts for West, the dance season was delayed again, and my coaches had to resort to virtual practices to try and teach us choreography and keep us in shape," junior on the dance team, Callan Schoenbauer, said.
It's safe to say that our Niles West athletes didn't have a tremendously hard time trying to keep in shape as many resources were at their disposal. Luckily many athletes had the opportunity and resources available to keep active during the three-month delay. With winter sports slowly starting to start up again thanks to the IHSA and Governor J.B. Pritzker's new sports plan, it'll be great to see all these athletes and their teams rock out their seasons during the year of COVID.