The College Board Removes the SAT Subject Tests and the Optional Essay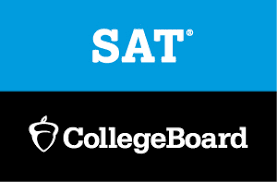 Jan. 19 marks the beginning of standardized testing for college admission without the infamous optional essay-writing section of the SAT and the supplementary exams in various fields, also known as the SAT subject tests. The College Board, the organization in charge of the exams, removed them because they wanted a solution that would decrease the demands placed on students due to the pandemic during the college application process.
The organization also claims they will be making revisions to the main SAT to make it more accessible. The subject test will no longer be offered, effective immediately since the announcement. The SAT optional essay, however, will continue to be offered through June for anyone interested. The College Board will then make it only available in certain states such as Delaware and Oklahoma because they use the SAT for school accountability measurement.
"I think that the decision of College Board to cancel SAT Subject Tests and the SAT's optional essay is long overdue," Niles West alumni Penelope Alegria said. "They imposed an unnecessary economic and academic burden for high school seniors who are already overwhelmed with every other aspect of the college application process."
With college applications completed, the news affects juniors planning on taking the exam soon and sophomores preparing to begin testing in the near future.
According to junior Rabee Ahmad, "I just got a few weeks of my life back now that I don't have to prep."
Ahmad is not the only one who feels relieved to hear the news.
"I was kind of glad because I have been putting off the essay portion of the SAT, but now I don't have to worry about it," junior Lani Vo said.
The negative effects of the pandemic did not go unnoticed by junior Mehreen Patel.
"I wasn't shocked at all; with the pandemic affecting people's mental health and wages, it wasn't surprising that the test got canceled to better accommodate those situations," Patel said.
While many juniors are relieved, sophomore Andreea Stanciu, like many of her peers, hasn't begun to worry about college applications. "All the new adjustments I've had to make this year due to the pandemic have taken priority. I haven't begun looking into the college application process and the requirements for it."
Overall, Niles West alumni and current students are happy to hear about The College Board's decision. Hopefully, these new changes benefit the students for years to come.