West Students Boost GoFundMe; Resist Negative Social Media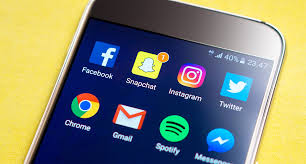 A GoFundMe created in response to the death of 35-year-old Kenny Wong, who was struck and killed while changing his tire on the shoulder of the Kennedy Expressway, is experiencing an uptick in contributions from Niles West students. Many students are donating to counteract what they believe to be insensitive jokes about Wong's death circulating on social media.
The accident occurred on Monday, Jan. 18. According to the Chicago Sun Times, the driver was a sixteen-year-old girl from Lincolnwood.
Many of the donations are from members of the Niles West community who empathize with the family's struggles even though they don't personally know Wong.
"I feel fortunate to be able to give to others during this time. When I read about the situation, I immediately wanted to donate. Even though I don't know the family, I know what it's like to lose a parent, so I definitely felt a lot of sympathy and wanted to help," senior Ella Rousseau said.
"I recently lost my sister, and the pain of losing a close family member is unbearable. Hopefully, this bit of financial relief will ease the stress of this family," senior Ashley Youkhana said.
Other students chose to donate after a string of what many perceived to be as inappropriate and dark comments were posted to social media.
"I honestly just think it's such a horrible situation that could happen to anyone… The social media actions were so ignorant and disrespectful in so many ways to the Wong family," senior Jaz Frausto said.
The driver received five citations: driving an uninsured car, driving too fast for conditions, improper lane usage, failure to yield and driving on the shoulder (which is where Wong was struck). Both the driver of the BMW and the passenger were taken to the hospital with non-fatal injuries, and Wong's death was ruled an accident, according to the Chicago Sun Times.
Wong leaves behind a seven-year-old son and two elderly parents. Wong's cousin Tracy Zhao started the GoFundMe page to help pay for expenses related to the accident.
"I am kindly asking the public to donate and help the Wong family through these tough times. The money raised will help with the funeral cost and attorney expenses," Zhao wrote on the GoFundMe page.
As of this article's publication, the GoFundMe for Wong has raised $18,720 toward the $100,000 goal, with 273 people donating to the page, and 470 shares.