Boys Volleyball Struggle To Find Footing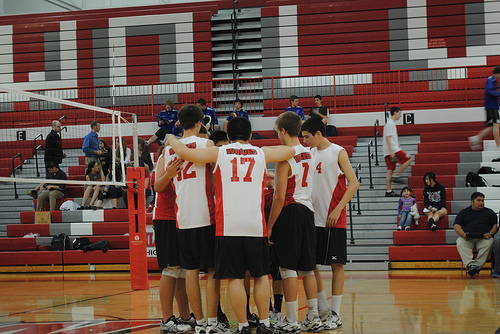 The Niles West boys volleyball season is well underway as the team has played 13 out of the 22 matches on their schedule. The team closes in on the season at 4th in the conference going 2-4 in conference matches, and having an overall record of 5-8. The season started off sluggish for the team after going 1-6 in the first 7 matches, but they were able to find some rhythm heading into the next wave of games.
For varsity head coach Andrew Roche, finishing top three in the conference is just one of the expectations for the team.
"I expect our team to continue to improve in performance and the overall win-loss record. We would like to finish in the top three of our conference. We hope that we get the opportunity to play for a Regional Championship. I will not say winning a Regional Championship is an expectation but it is a realistic goal," Roche stated.
With 11 out of the 13 players on the roster being juniors and sophomores, experience doesn't always guarantee success.
"We have a lot of players that are getting their first taste of varsity volleyball. Just because they are on varsity now does not guarantee success for the future. We do not have a lot of height or a lot of offensive fire power so we will need to put in a lot of work this off season if we can expect a lot of success next year," Roche stated.
As for junior Charlie Podgorny, winning next week is a must; especially, in future conference games against Maine South and New Trier, which are crucial to the teams position at the end of the season.
"After winning both of our conference games this week I think we have put ourselves in a good place for the rest of the season. We have a very tough Maine South next week, so we hope we can take care of business and continue to play well as a team and bring home more wins," Podgorny stated.
Working as a team is something that junior Mateo Rodriguez thinks is necessary for the team to succeed.
"I feel that as a team we have not yet reached out full potential. Slowly we are becoming a cohesive unit and it has been showing both in practice and in games. Although the whole team may not see eye to eye at times, we all understand that we have to come together as one if we want to win." Rodriguez said.
The Wolves go on the road tonight in a non-conference match against Stevenson at 6:30 pm.