Student Plans For Summer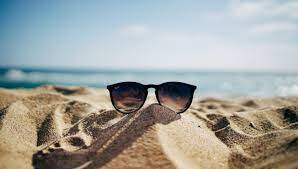 With summer break coming up, we can all agree that we're looking forward to a break from the year that has been a challenge for everyone. Transitioning from being in school to remote learning was something difficult that we all had to overcome. For some of us it was hard working at home and even unmotivating at times. Even last summer was an extreme difference from previous years, so let's be honest, maybe our summer plans were pretty boring last year. Luckily, because there is a new vaccine and newly established safety precautions everywhere, there are many things you can do this summer! And if you don't have any plans, let's see if you can get some inspiration from these students.
Freshman Mariella Khoshaba is excited for a lowkey summer. "I honestly don't really have any plans for this summer. I'm probably going to keep it casual. Although one thing I am going to do is biking with some of my friends and sleeping in," Khoshaba said.
Even though summer is just about to start, sophomore Bridgit Bui is already planning her junior year.
"This summer I plan to study for the SAT and take Driver's Ed. I also made the varsity dance team for the third year so I'll be attending practice for that. My family and I were planning on going to Vietnam. We go every summer to visit my relatives but because of Covid, the borders are closed for now," Bui said.
Others like junior Hita Bharwad also have plans for traveling and attending festivals.
"As of last week, I am fully vaccinated so for summer I am planning on seeing my friends and traveling with them to Cancun and Florida, and hopefully other places depending on the guidelines for Covid. I also plan on playing golf to prepare for the upcoming golf season in the fall. I am also going to Lyrical Lemonade Summer Smash Festival, and maybe Lollapalooza depending on whether they will have it this summer," Bharwad said.
Because a new school year is approaching, we have to say goodbye to our seniors and wish them luck on their future. If you're curious as to what seniors do during their summer, let's take a look at Ahava Atar's plans for break.
"Before I leave for the University of Iowa in the fall, I plan to work and spend time with my friends and family. I'm also looking forward to going on adventures to new places and making new friends along the way," Atar said. "Before I leave for college to major nursing, I plan to travel to Idaho and visit family and possibly to Iceland as well."
With this being said, congratulations to everyone for their continuous efforts as well as determination to finish the school year. Much luck to you seniors and your start to adulthood! As for everyone else, have fun during your well-deserved break and see you next year!