K-COOP: Fresh Fried Chicken Near You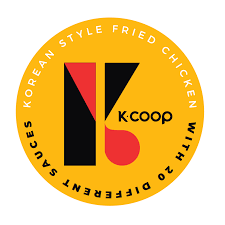 K-COOP is a Korean fried chicken restaurant that recently opened this summer on July 23. Located at 5900 Dempster Street, where Marilyn's used to be, I have gone twice and have the pleasure to say I enjoyed it.
Immediately walking in, the hosts greeted my group and me while the fun pop music played in the back to create a bubbly environment. Looking around, there were TVs on walls displaying K-Pop music videos and other decorations that defined the aesthetic of the interior.
After searching the menu, I concluded that they have a variety of sauces to seasoned chicken, varying from "K-BBQ" to "Spicy Pro," which of course my group had to try. There are also different ways to order, making it easier to eat in a group. You can order plain chicken with the sauce in dipping containers or choose to have it already covered. The restaurant offers large servings of chicken, making this a great place to eat in a group.
One unique thing about this restaurant that I have not seen anywhere else is a button to call the server to your table. Instead of awkwardly waiting for someone to walk past to get their attention, you can just press a button so the staff knows you need something. I used this feature because I needed more time to order and when it was time to pay.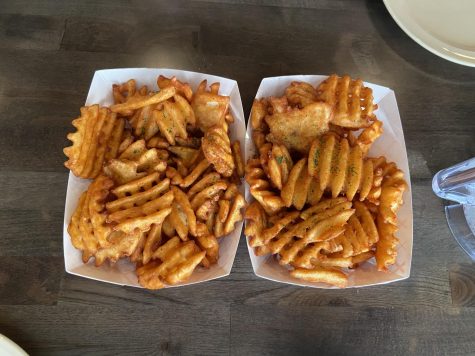 Not a lot of restaurants have waffle fries on their menus, so when we saw that K-COOP did, we just had to order them. My order would have satisfied about 2-3 people, so taking home leftovers was in my mind the minute I saw how big the meal was. I had the K-BBQ chicken tenders because I wanted a boneless option. My friend ordered the creamy onion sandwich to switch it up from the last time she came with her family.
The fries came first and were very hot and fresh. They were good to snack on while waiting for our main courses. Not waiting long, the food came out also fresh and hot.
My chicken tenders were very flavorful and easy to eat. I am usually not the best chopstick user, but I could handle eating my meal with them. If you are not familiar with chopsticks, you can ask for a fork. As for the sandwiches, they were a perfect size. You also have the option of ordering a shake with six different flavors, which is something I will have to try the next time I go.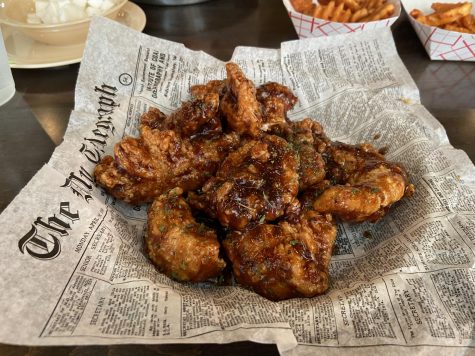 They also offer dine in or to-go orders, but not the option to order through an online delivery app. They are open from 11 a.m. to 10 p.m. seven days a week.
I am definitely excited to keep eating here with either family or friends. With the variety on their menu, it can be a unique experience every time. The convenient location of K-COOP and their excellent food makes them a great choice for your next meal.