Cook County COVID-19 Vaccination Mandate: What You Need to Know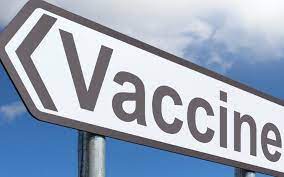 Effective Jan. 3, businesses and entertainment venues in suburban Cook County and Chicago with indoor settings serving food or drinks and health and fitness centers must require everyone five years of age and older to provide proof of vaccination against COVID-19. For those just turning five years of age, there will be a grace period of 6 weeks to be fully vaccinated, according to Cook County's Public Health Department.  
However, the mandate was amended to also allow those 18 and younger to be exempt for athletic, recreation, fitness, and school-related activities as long as the establishments do so not serve food or drinks, according to a Twitter tweet by Cook County's Public Health Department on Jan. 4. 
The decision to require COVID-19 vaccination for indoor venues was made due to a surge in infections. 
According to ABC Chicago on Jan. 3, "…the latest data from the Illinois Department of Public Health, the state of Illinois is now averaging 23,069 new confirmed and probable cases of the virus per day over the last seven days."
Four days later,  ABC Chicago communicated that "Illinois health officials reported 201,428 new COVID-19 cases over the past week."
Specifically, in Suburban Cook County, the positivity rate based on tests performed Nov. 25 was 5.4%. However, the positivity rate increased to 21.7% on Jan. 2. The reported COVID-19 cases for the week of Nov. 25 averaged 646. While during the week of Jan. 2, the average reported cases was 4033, according to Cook County's Public Health Department. 
The mandate requires individuals five years and older to be fully vaccinated from an approved vaccine. An individual is considered fully vaccinated when it has been two weeks after their second dose with two-dose vaccines such as Moderna and Pfizer, or two weeks after their first dose with one-dose vaccines such as Johnson & Johnson's Jansen. 
"Employees at such venues like bars, restaurants and gyms need to either be vaccinated or wear a mask and show proof of weekly negative COVID tests," according to NBC Chicago. "Patrons, however, will not have the option of providing a negative test result and must instead be fully vaccinated while indoors."
Businesses must require patrons, 16 years and older, to provide identification. This includes but is not limited to a driver's license, passport, government ID, work or school ID. 
However, the rules don't apply if an individual is inside an establishment for less than 10 minutes, such as to pick up takeout.  
Regarding exemptions, according to Cook County's Public Health Department, "the order does not apply to:
Houses of worship and does not limit the free exercise of religion.

K-12 schools, preschools, and child care centers. 

Indoor locations in a residential or office building the use of which is limited to residents, owners, or tenants of that building.

Charitable food service establishments, such as soup kitchens."
To provide valid vaccination verification, either an original or photo-copied COVID vaccination card or a digital or printed record from the vaccine provider is necessary.