School Clears Potential Threat Against Niles West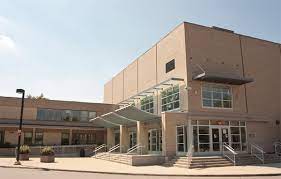 An email was sent to the D219 community by Niles West principal Dr. Karen Ritter on the afternoon of Wednesday, March 16. The email stated that school officials were made aware of a student who made a threat against the school. "We take all threats very seriously, and we immediately contacted our School Resource Officer (SRO) from the Skokie Police Department, who conducted an investigation," Ritter wrote.
The email confirmed that Niles West's SRO, Nick Larson, identified the student who made the threat and investigated the situation, and it was made clear that there is no reason to believe that there is a direct threat to the school. 
Ritter acknowledged that safety of the students and employees are the top priority and that safety is a collective responsibility. "It is everyone's responsibility to immediately say something to school personnel when they see something that is not appropriate," Ritter wrote.
At the end of the email, Ritter encouraged students and families to contact the school if there any questions or concerns moving forward.
After reaching out to administration, information regarding the nature of the threat remained undisclosed. However, it is known that there was a police report filed and that staff was made aware of the threat during 9th period.