Kosher Meals Now Available in D219 Cafeterias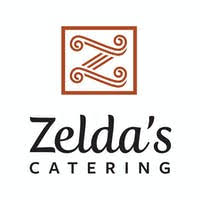 Kosher meals are now available at both Niles West and Niles North cafeterias during lunch periods as of April 25.
Kosher is a Hebrew word that means "fit" or "proper" as it relates to Jewish dietary laws. Kosher certified foods are blessed and prepared by a Rabbi in a specific way that follows religious tradition. Meat and milk are separated and prepared in different kitchens.
In an email sent by assistant principal of operations Steve Parnther, Niles West has added Kosher meals to their menu in the cafeteria for Passover.
"Kosher meals will be available starting Monday, 4/25 due to the Passover holiday. Meals will be $9 each. All meals have been prepared and sealed off-site in a fully certified Kosher kitchen. Our team will be heating these meals up in our on-site kitchen for the day ordered, " Parnther wrote.
All meals are catered by Zelda's Catering and are certified by the cRc (Chicago Rabbinical Council), remaining Kosher certified as long as the original wrapping stays intact.
The following meal choices are: Chicken Lo-Mein with Stir Fry Veggies, Baked Ziti with Cheese, Green Beans and Garlic Bread, BBQ Chicken, Mashed Potatoes and Yellow Squash, Mac & Cheese, and Peas & Carrots and Garlic Bread. In order to purchase the meals, it must be ordered from the food service managers at either Niles West or Niles North.
This new change was made due to the numerous requests from the Niles North community to add Halal and Kosher meals to the menu. One of the first to advocate for Kosher meals for Niles North was Rabbi Yochanan Posner from the Skokie Lubavitch Chabad Synagogue.
"The Kosher food in the Cafe helps Jewish students feel that they are being respected as an important part of the school community. The Jewish and Kosher-eating families and students and teachers are very appreciative to the school administration and to Quest for going out of their way to provide Kosher," Posner said.
Niles West Chef Manager Pete Calvetti also spoke on the new additions.
"We are still in the infant stages of it but want to offer it to those requesting the option. Not a lot from here but we are trying to stay on the same page as North," Calvetti said.
Rabbi Yochanan Posner expressed the way this new addition made the Jewish community feel recognized.
"The Jewish community is very very happy, and super grateful and thankful. Unfortunately, Jews often feel marginalized in school. Although school focuses on diversity and welcoming all, Jewish people are usually not mentioned as a minority group to be included."