Johnny Orlando Releases His New Single: "someone will love you better"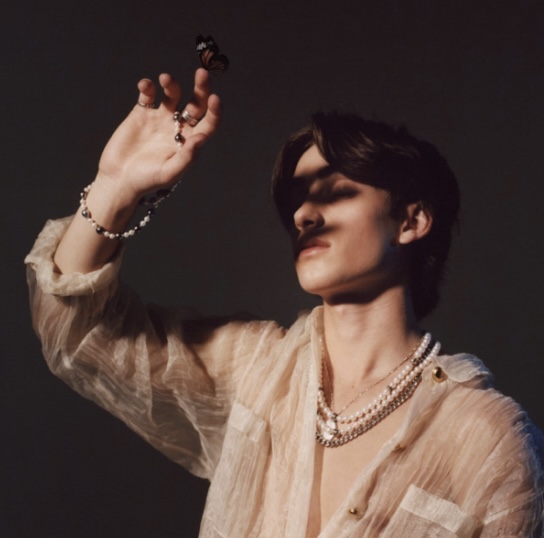 19-year-old singer Johnny Orlando released his new single and music video, "someone will love you better." As Orlando's biggest fan, I can definitely say that this song really stood out and was like no other. The power of the visuals in the music video truly captures the attention of the viewer and connects with you. By the end of the music video, I was in tears. He has come such a long way and this new single was absolutely incredible.
The video begins with a quote by Johnny, "I'm sorry I set our world on fire," which sets the meaning behind the story. It also foreshadows the outline of the video and the song's significance.
Some shots that were truly incredible were where Johnny's eyes were full of tears in a close-up, you could even see the glow in his eyes. Adding on to this, the music video shows a scene where his arm hair rises from goosebumps, this was also significant because it adds to the effect of the mood. Another huge visual is one of the houses on fire, which refers back to the quote mentioned at the start of the video.
There is a scene where Orlando is floating in the air in red lights is also a breathtaking shot. There is also a symbol that comes again and again: a butterfly. It is portrayed in one scene as a glowing orange butterfly that enters the room and lands on Orlando's face.
Some scenes I fell in love with were when he was reaching for something, lying on the ground. Which back and forth really fast and adds a dramatic effect. I also liked the part where Johnny is in the rain. This part sparks lots of intensity and the expressions he makes during the rain scenes really make you feel for him and the storyline. The visual and the rain makes it so powerful.
Aside from the beautiful visuals, I was also amazed, as always, at how angelic his voice is. Orlando's incredible, angelic voice instantly moves you and it really can bring your emotions out.  The chorus is absolutely incredible, this song is so deep and expresses lots of emotion.  The lyrics refer to a relationship and go along with a breakup. Some of the lyrics that spark a lot of emotion are, "Cause I've been running from the sun, And I've got nowhere left to hide," and "Every night I close my eyes, And wish I was still in love," as well as "Trying to fight, at war with my mind, It's gonna kill me to give you up." These lyrics can really hit deep. "Darling, this is gonna hurt, No, I won't regret it. Cause I loved you first, But someone will love you better," Orlando's lyrics are really well put together.
At about 1:48, Orlando showcases a really high-pitched voice and this gave me chills. It really stands out, even bringing tears to my eyes. It truly expresses the heartbreak part of the story.
I loved all the scenes in the video, but one that really sticks out is the very end. Orlando's voice gets very soft as he sings the chorus for the last time. This soft voice brought tears to my eyes. Then, a bright white butterfly appears and lands on the back of Orlando's neck, creating a tattoo on the spot of a butterfly.
Orlando mentioned that his song was dedicated to a friend. Orlando mentions it in the text at the end of the music video. Through many interviews, Orlando expresses the meaning behind the song. He mentions how it's about someone who is falling out of love with their girlfriend.
Within a week's time, the music video has already reached 1 million views and the song on Spotify had made it into many popular playlists.
As Orlando is just getting ready to start his tour with several concerts just around the corner, it is no doubt that this song will be one that everyone will be ready to hear, let alone bring fans to tears. Many fans agree that the new single is his best work yet.
Orlando's tour consists of six cities including Washington DC, New York City, Boston, Montreal, Chicago and Detroit. Orlando will be performing here in Chicago on Saturday, May 7th. Along with him on tour, he will be joined by special guests Zach Hood and Gus.
To see the music video, you can visit Johnny Orlando on Youtube, or click the links below to access the song and music video. I can guarantee that his voice, talent and video will bring tears to your eyes.