Late Start Friday, September 2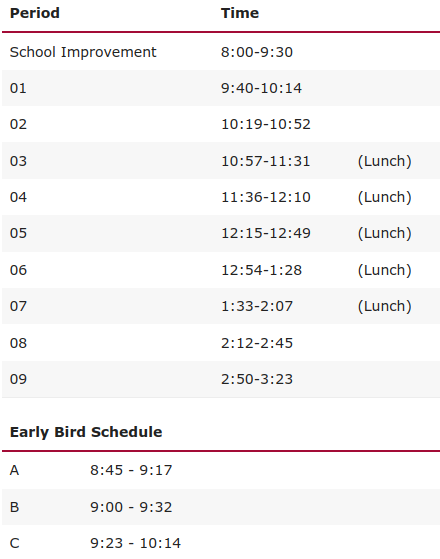 Do you want some extra sleep? Well lucky you! With the late start on Friday, Sep 2nd, you'll be slightly less sleep deprived than you are today! Students will have to follow the late start bell schedule with bus pick-up starting at 8:55 a.m. First period begins at 9:40 a.m. Don't sleep in too late, and remember, there isn't homeroom Friday.
There will be no school on Monday, Sep 5 for Labor Day.