Niles West takes yet another step towards emphasizing the importance of diversity by hiring two Muslim Hijabi teachers this year. The new teachers, Ainee Fatima, a former Niles West graduate and now a sophomore and junior English teacher, and Amina Hasan, a former Niles West teacher who's made her return after 13 years as a biology teacher, are both excited for the school year.
While Hasan has been a member of the Niles West faculty in the past, this is Fatima's very first year at Niles West. Fatima was previously an English teacher at East Leyden High School in Franklin Park. Hasan previously taught in the district, at West for 2 years and at North for a year, before deciding to take several years off to raise her family.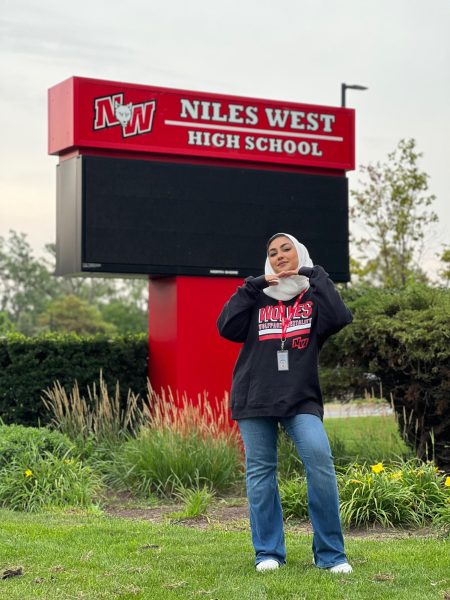 Fatima and Hasan both claim to have known they've been destined for the teaching profession for a very long time. Although her family pushed her toward a career in the medical field, Hasan ultimately chose a career in teaching because she wanted to do something more creative and engaging as interpersonal communication is extremely important to her. Being a graduate of Niles West's Class of 2010, Fatima felt multiple connections with previous teachers of hers, one of them being our very own Mr. Paul Bellwoar, which ultimately led to her decision to become a teacher. 
"One of the main reasons why my time with Ainee Fatima on the poetry slam team back in the day was important was because this is really the first time you see young muslim women have a voice and make an impact so being able to foster that growth is important," Bellwoar said. 
Bellwoar is glad Fatima made her return to her roots at Niles West since she is now able to fulfill her professional goal and also represent other Muslims.
Fatima and Hasan both chose to pursue a job at Niles West for a similar reason: to be a symbol of representation for students. The hijab is an obligatory head covering worn by muslim women after they hit the age of puberty. It signifies modesty and is a personal choice a woman can make.
"It was important to me to become a role model for students, not only academically but also as a representation of how one can successfully navigate both their faith and professional life. I hope that Muslim students feel comfort knowing that there is someone that understands, an adult who has been there in their shoes and that they aren't alone in their community and in their journey of faith and culture," Fatima said. 
Hasan claims to feel like Niles West is her home, which also played a significant role in her decision to come back.
"Niles West is home because of the diversity. It is amazing when I'm looking around at all the new teachers… everybody is from somewhere different because all the students are also so diverse, so you need representation in the staff and faculty," Hasan said.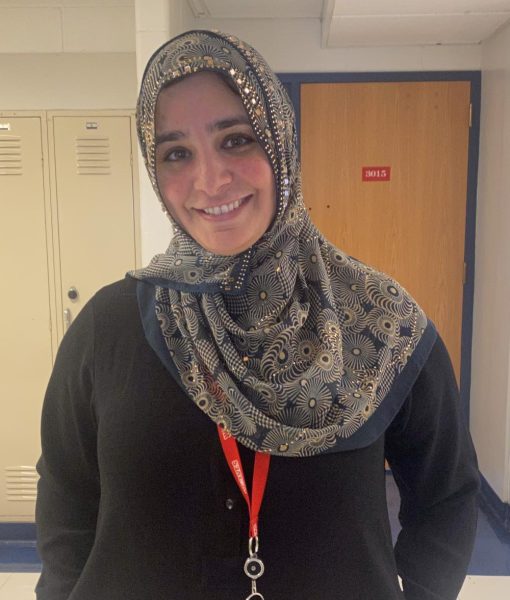 Although it has only been a couple of weeks since school started, Fatima and Hasan have already been able to establish strong connections with their students. 
"I feel extremely comfortable knowing that there's a teacher who looks like me in the school and I'm also very grateful that she turned out to be my English teacher this year as well," junior Noora Syeda said.
This year, Fatima and Hasan are doing their best to make sure they become involved and represent who they are and what they believe. Fatima is a new co-sponsor of the Niles West MSA, (Muslim Student Association) which she was formerly a member of, while Hasan is one of the new sponsors of the Niles West MENA (Middle Eastern North African) Club. It's safe to say that Fatima and Hasan both are very excited for this coming school year and many more to come.