Theatre to Host Coffeehouse Cabaret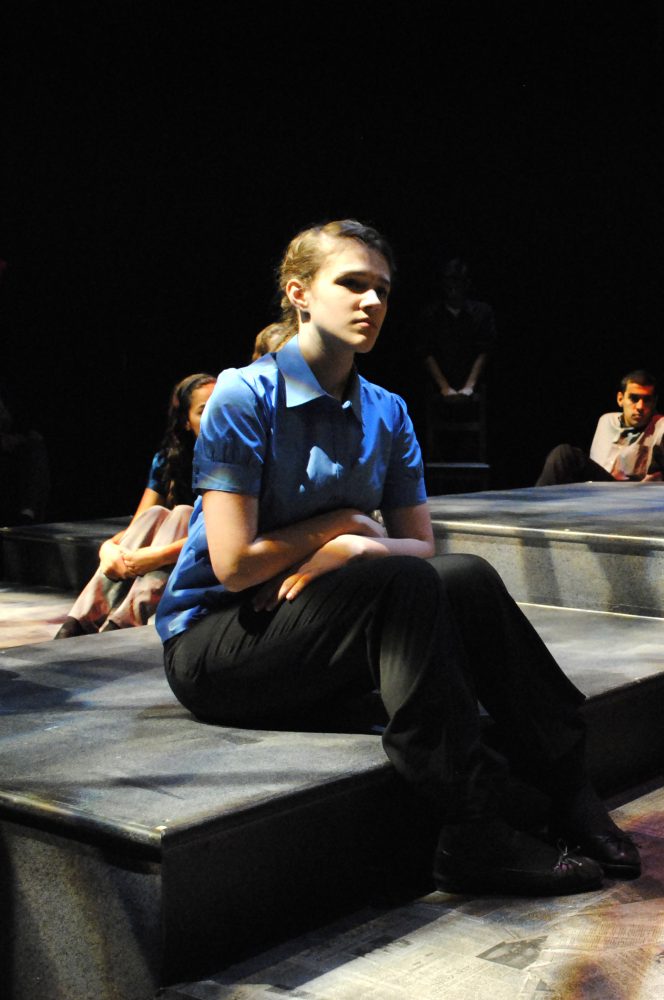 By Mara Shapiro
October 16, 2012
Theatre will be holding a performance fundraiser in the form of a Coffeehouse Cabaret to benefit The Niles West Theatre Patrons Friday, Nov. 9 in the Black Box Theatre.
Students, staff, and alumni are welcome to perform solo, duet, or group theatrical performances. Ideas include, but are not limited to, songs, monologues/scenes, variety pieces, poetry/novel readings, or an original performance piece. Each act must be five minutes or less and appropriate for a general audience.
Theatre Director Andrew Sinclair  says that the proceeds will benefit many activities.
"This is a  fundraiser for our booster organization, The Niles West Theatre Patrons.  This one-night only event will raise funds for department events, student scholarships and other booster activities.  We decided that the best way to raise money is to use our talent," Sinclair says.
Senior and theatre student Sam Elkin  feels that students should attend the Cabaret in order to experience fellow Wolves' various talents on put on display.
"Students should go because there is a lot of talent at Niles West. It's like coming to see another variety show, but it has a classier atmosphere," Elkin says.
Students who want to try out should contact Sinclair. Auditions are on Wednesday, Oct. 17.
Sinclair feels that students should audition in order to perform an act that will not be shown during the regular theatre season.
"This is a wonderful way for our talented students to get a shot to perform a song, a scene or an act that may not be featured in our theatre season.  As a combination coffeehouse open mic/talent show, our students can showcase aspects that we may not get an opportunity to see this season," Sinclair said.
Tickets cost $10 and will go on sale in the middle of October. Each audience member will get a Niles West Theatre coffee mug and be entitled to endless coffee, tea, or cocoa. Baked goods will also be sold.
"It is a great way to get good entertainment, great coffee, and fund raise for an important booster organization," Sinclair said.