College Night to Be Held at North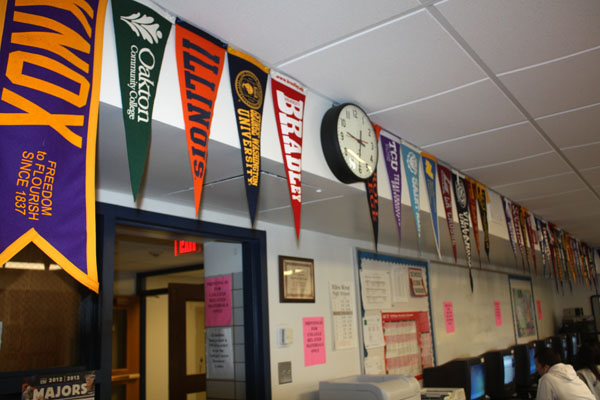 By Ally Daskalopoulos
February 26, 2013
Hang on for a minute...we're trying to find some more stories you might like.
Niles North will be hosting its annual "Exploring Colleges Night" on Wednesday, Feb.27 at 6:30 p.m. for juniors in efforts to prepare them for the college process.
Juniors and their parents are welcome to come and learn more about the college process as students get closer and closer to sending in those applications.
"There are going to be three outside speakers coming in to talk to the juniors. One representative will be from Oakton Community College, the other from Lawrence University, and another from Michigan State. This is going to give the students an opportunity to compare and contrast the different universities they can attend. They are going to learn a lot of useful information that will prepare them for the future that lies ahead," college and career resource counselor Daniel Gin said.
Students got letters in the mail encouraging students and their parents to come and ask questions, explore options, and evaluate the close coming future.
"I got the letter in the mail, and I plan on coming to the college night like I usually do. Whenever there is an opportunity to learn more about my future and the colleges I may be interested in, I always attend," junior Taylor Genis said.