Varsity P.E. Works Up a Sweat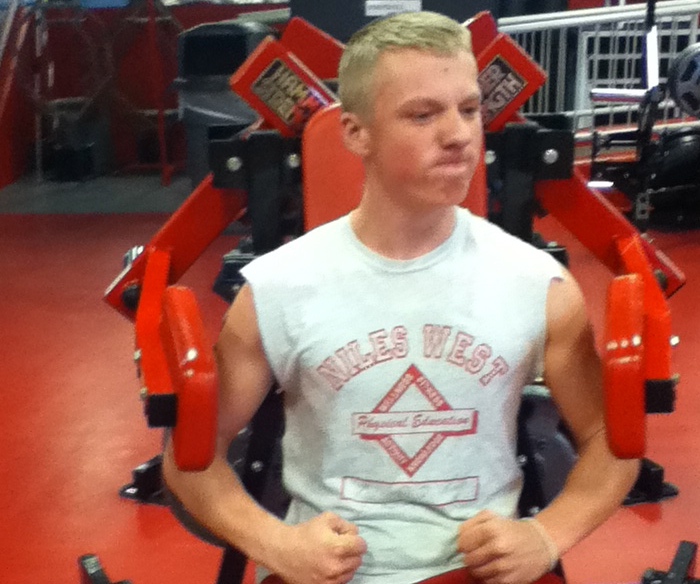 By Emily Butera
January 7, 2013
It's eighth period in the weight room, and as usual, music is blasting (today it's Justin Bieber's "As Long as You Love Me,") and the smell of sweat lingers. The further you walk into the room, the more vigorous and intense the workouts get. Students are lifting weights, working on speed and agility, and improving their reaction times.
"Varsity P.E really helps you out and gets you ready for the next sport's season you participate in without having to take time in your schedule out of school," junior Jessie Rosell said.
Every workout regime varies and is based on the athlete's gender, age and what sport they play. The coaches walk around observing and helping people out with their workouts. Additionally, each student keeps a record of which workout they do, as well as when and for how long they do it.
"Some kids might have five workouts, some might have four, and the others are working on speed and agility," Coach Chris Vivone said.
[media id=255]
Sophomore Chase Finkelstein said Varsity P.E. is helpful for her sport.
"Varsity P.E really gets me ready for cheer season. It gets me stronger and even more fit," she said.
When they tire of the weight room, students in Varsity P.E. can head to the field house for a workout guided by Coach Perez or one of the other coaches. They do various exercises such as sprints, ladders and hurdles.
"I personally like being in the weight room best because I can focus on my workout, and we have the music playing," senior Jimmy Ostrega said.
Nichole Lopatin and Jordan Griffiths contributed to this article.