Meet Me in a Minute (Special Edition): Hubert Szelag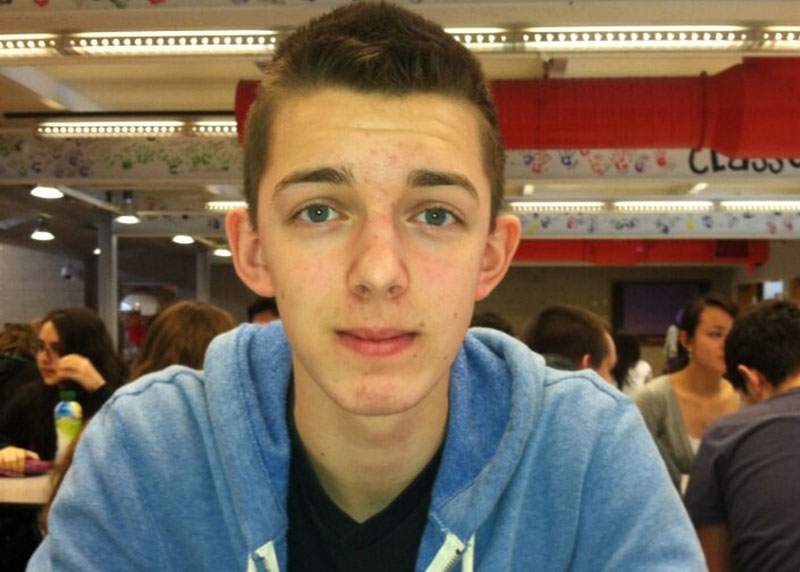 By Alyssa Guzman
February 4, 2013
Editors' Note: This is the first in a series of features Niles West immigrants in celebration of International Weeks.
At just four years old, junior Hubert Szelag left his home, grandparents, aunts and uncles in Poland and came to America.
Szelag's parents wanted better opportunities for him in terms of education.
"Education in Poland is good," he said. "They have good universities, but America is better."
Though Szelag has lived in America for the majority of his life, he still proudly considers himself a Pole.
"I was born in Poland, and I have lots of Polish pride. Culturally, I'm American, but in my blood, I'm Polish, and I'll always consider myself Polish," he said.
Despite his love for his country, Szelag has not had a chance to visit Poland since he left over a decade ago. He speaks to his grandparents often, and they want him to come and visit. Szelag plans on going back to his hometown either next summer or sooner if possible.
Living in America, Szelag has still had the good fortune of being able to combine his two cultures. In terms of differences, he claims that in Poland, there are more manners and traditions. A major holiday called "wiligia" is equivalent to Christmas Eve in Poland. Everyone gathers around the table and prays, and they also partake in communion and say their resolutions for the new year.
Though it's not very different from American traditions, Szelag takes pride in the fact that he is able to maintain his Polish roots through his values and the Polish school that he has been attending every Saturday for three hours since first grade. This year will be his last year learning about Polish geography, history, and grammar, among other subjects.
Szelag is sure that he carries his nationality around with him everywhere, but he also helps his parents with American culture. The Szelag family speaks Polish around the house, but his parents took English classes here at Niles West when they first arrived in America. Though his mother isn't as fluent as his father, they are both able to maintain conversations, though Szelag does have to translate sometimes.
"My dad asks me to teach him a lot. I like teaching them. I do whatever I can to help them because it'll benefit them later," he said.
Just as Szelag has helped his parents learn English and better assimilate into American culture, they have taught him to always be polite and respectful – a few valued traits in Poland.
"I was at driving lessons once, and as soon as the instructor walked into the room, I stood up, and we shook hands. There was a woman watching, and she was shocked. Respect just comes naturally now," he said.
Niles West has a significant Polish-American population. The Polish Club meets on Mondays at 3:30 in Room 1185.
Fun fact: Poland was the first country to develop a Constitution after the United States.