Update: Students Boycott Organic Life Food for Fourth Day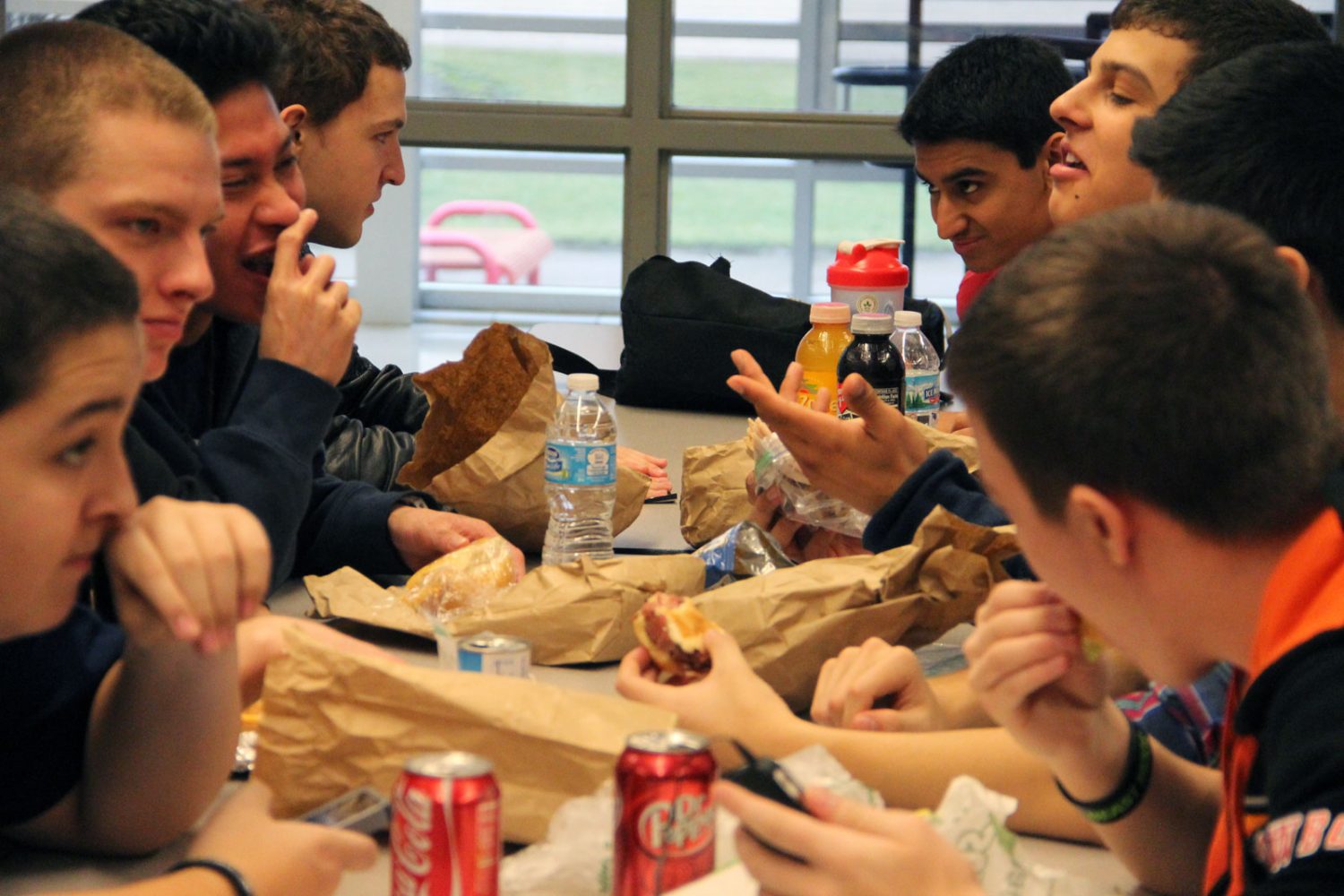 By Gabrielle Abesamis
February 1, 2013
After three days of boycotting Organic Life cafeteria food, students said they planned to take advantage of today's late start to pick up food or make lunches for themselves and their friends.
Junior Joshua Rubin said he will be bringing lunch and buying food for as long as it takes to make a difference.
"I'm picking up food from Subway for four other people, because I really want people to [avoid] buying cafeteria food as much as possible,"  Rubin said.
He said he thinks the boycotting won't end today.
"I think the strike will last another week or two at the least. We won't stop until we have our way," Rubin said.
Principal Kaine Osburn said that the administration will continue to work to address complaints and concerns about Organic Life.
"After we have heard the formal and thoroughly articulated complaints from student government, we will determine additional steps to take. We will confer, if necessary, with the Skokie Health Dept. who inspects the cafeteria multiple times a year," Osburn said. "It is important that we are not reactionary but determine what the substantial nature is of these student complaints so that any solutions are the right ones."
Junior Ricardo Johnson made a speech to encourage his peers to boycott the lunch program yesterday during sixth period lunch.
"I said that if we really want this to happen we need to all not buy lunch and make a point to everyone . My friend bought a sandwich and some kind of soup and spent $10 on it that's too much money ain't nobody got money for that," Johnson said.
Students said they were happy to see Johnson speak up.
"I thought he was really brave for saying that. I thought they going to call going the deans down. What he said was good because he was speaking for the whole [student body]," freshman Mario Kosir said.
"I think it's good that he's trying to inform everyone else who doesn't know what's going on," junior Kacie Simkins said.
Johnson said it's important to work together in the movement.
"I want them to know that we can make our voices heard if we take some kind of action , and that this is something big we all can do if we work together as one,"  he said.
According to the Facebook page, other students will be making and buying food for other people also.
Junior Benjamin Zenunovic has made the page private.