2013 Boys' Varsity Tennis Preview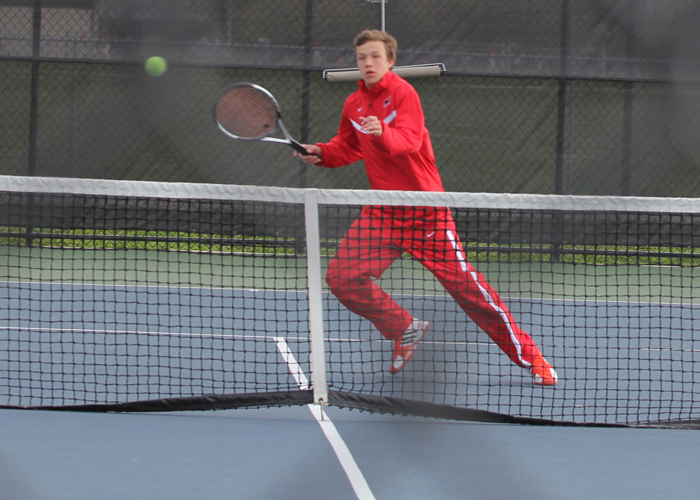 By Mara Shapiro
February 28, 2013
With the boys' tennis season on its way, the NWN had the opportunity to sit down with varsity  head coach Andrew Suarez to discuss the upcoming season and team goals.
NWN: How is the team looking?
Suarez: "It is looking very good. There are 10 returning varsity players which will make our team experienced and deep. They will be able to help out our younger athletes on J.V. get better . Hopefully it's going to be a good year."
NWN: What will be the toughest match-ups?
Suarez: "Our conference matches. New Trier and Glenbrook South are always in the top 10 in state each year. We're looking forward to beating Maine South like we did last year. We're also hoping to get closer in competition with Evanston."
NWN: What are some of the team's strengths and weaknesses?
Suarez: "We have a veteran squad so they have been together for the past three or four years.They get along and the doubles players bring their experience from last year. There won't be too big of a learning curve. They should know what to do. Also, we have so much talent that there is not just one standout player."
NWN: Who are the key players?
Suarez: "[Senior] Simon Kim for singles and [seniors] doubles players Robert Marohn and Jeremy Bergman."
NWN: What are some team goals?
Suarez: "To come in at least fourth for conference and have a better overall winning record. And have fun."