2013 Boys' Varsity Volleyball Preview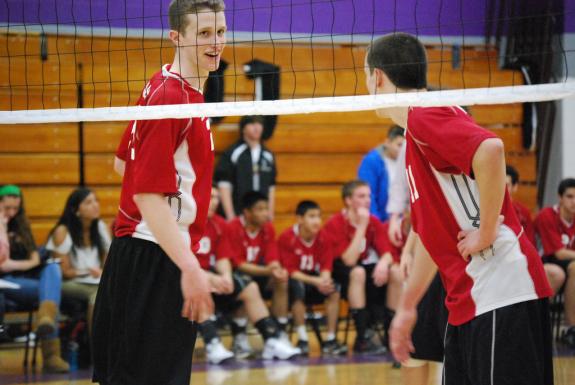 Hang on for a minute...we're trying to find some more stories you might like.
The boys await for their season to come this spring, and anticipate yet another great season. The NWN got to sit down with varsity coach Andrew Roche to talk about the upcoming season.
NWN: How does the team look this year?
Roche: 'We have a large number of club players who play off season, and we have returning varsity players. We're very optimistic this year."
NWN: What are some of your expectations for the team?
Roche: "We're not afraid of any team. I expect us to win more than 20 games, win one tournament, make it to conference, and advance further in state."
NWN: What's different about coaching the boys' varsity team versus the girls' JV team?
Roche: "Well, they're two different levels. The boys have a different philosophy than the girls, and different things are emphasized. But when it comes to yelling in their face and coaching them, it's all the same."
NWN: How do you think the team will perform this year?
Roche: "I think this year we will have a successful team. Hopefully win many of our games and just play some competitive volleyball."
NWN: Which schools are the biggest competition?
Roche: "Definitely Glenbrook South because they have been conference champs for the past two years. Maine South, New Trier, Glenbrook North, and other western suburb schools are really good too."
NWN: What is the basic schedule for a volleyball player?
Roche: "We practice Monday-Saturday. Sundays are the only days they have free. Games are scattered around and we attend four tournaments."
NWN: What are the team's goal for this year?
Roche: "Usually the team's goals are made with the team because they're the ones actually playing on the court. We hope to get into sectionals and possibly further like competing in the conference championships."