Boys' Varsity Tennis Sweeps Wheeling in Season Opener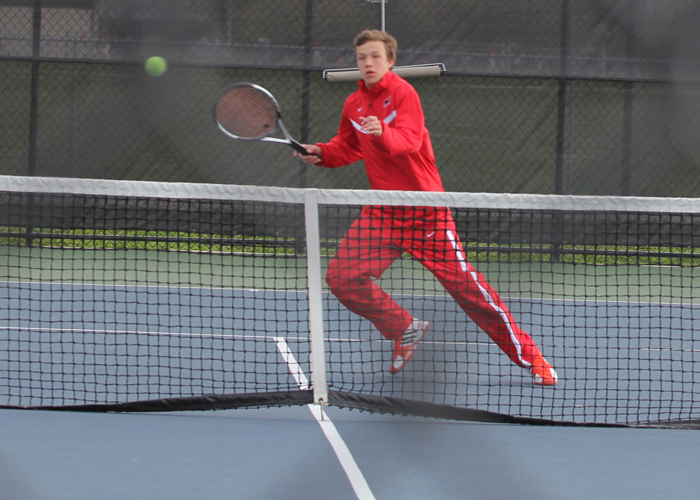 By Mara Shapiro
April 3, 2013
The boys' varsity tennis team swept the Wheeling Wild Cats 7-0 in their season opener at West Tuesday, April 2.
Wheeling forfeited their number four doubles spot since they didn't have enough players. Most matches were won by large margins, except for number three singles which went into a tie-breaker during the second set. Number one singles player senior Simon Kim won his match 6-1, 6-0, and number one doubles players senior Robert Marohn and junior Percy Cabal went  6-1, 6-1 in their sets.
"It was great to get back on the courts and start hitting again. It's been way too long," senior Jeremy Bergman, who won his match 6-0, 6-0, said.
Senior David Park, Bergman's partner,  believes that the work the team put in prior to the season helped prepare them.
"The preseason work outs helped us," Park said.
The team will be participating in the 24th annual Ken Rosen Tournament at West Saturday, April 6.