Sacks Takes Number One Singles in 24th Annual Ken Rosen Tournament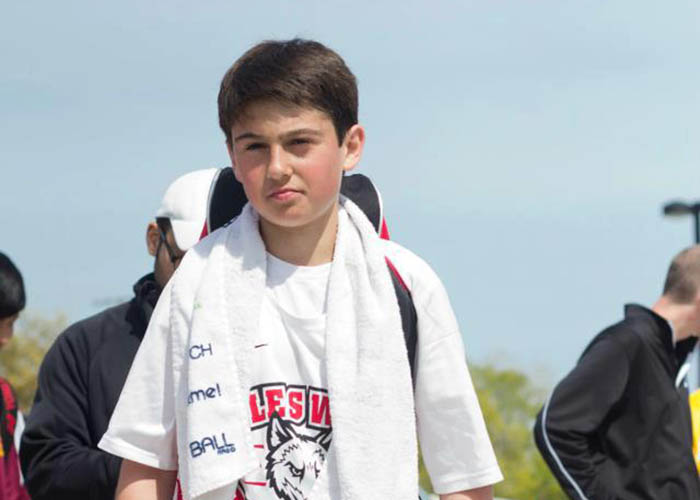 By Mara Shapiro
April 8, 2013
Varsity boys' tennis player sophomore Jesse Sacks took first place as number one singles in the 24th annual Ken Rosen tournament Saturday, April 6 at West.
Sacks played in three matches. In Sacks' first match against Antioch High School, he won the first set 6-1, lost the second sent 4-6, and then came back in the tie breaker, winning 10-6. In his second match against Lakes high school, he won with a scores of 6-0, 6-0. In Sacks' last match, he played against Northside College Prep and beat his opponent 6-0, 6-1.
Sacks stayed focused throughout his matches and used strategies against his opponents in order to win.
"I stayed mentally tough, played very consistently, and tried to use the wind effectively to ware down my opponent and to cause him to make errors," Sacks said.
Sacks does admit that the first match made him nervous.
"The first match was tough. I lost my confidence for a while," Sacks said.
Varsity coach Andrew Suarez considers Sacks a determined player.  
"Jesse won his match because he is a "grinder" and never gives up.  In his first  match he was down 6-0 in the the third set tie-breaker and was able to come back and win.  His focus and desire to win got him through that match and then was able to go through the rest of the competition pretty easily," Suarez said.
Sacks was surprised by his win, but feels that it has brightened his season's future.
"I definitely wasn't expecting it. I thought it would be tough to finish even top three since most schools have a pretty decent number-one  player. It gave me confidence for the rest of the season," Sacks said.