Summer Movies That Were as Hot as the Sun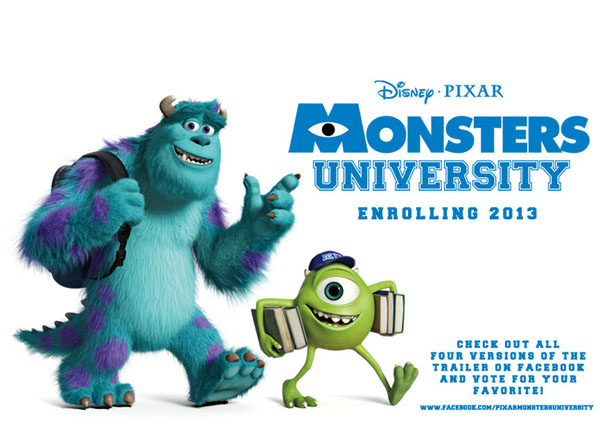 By Gabrielle Abesamis
August 22, 2013
Welcome back to school, Niles West. Summer 2013 saw an abundance of great motion picture releases ranging from comedies to action flicks to horror films and of course to movies that everyone could enjoy. The editors of the Niles West News picked out a few of our favorites to share with you.
Despicable Me 2
One word: adorable. This sequel to "Despicable Me" (2010) was absolutely adorable. The story of "Despicable Me 2" leaves off from where the first ended, with Gru being a loyal and loving father to the three sisters, Margo, Edith, and Agnes. He has left his villainous ways to instead produce jelly. However, when a dangerous mutagen is stolen from a secret lab, Gru is hired by the Anti-Villain League to help save the world from the evil that will come. With the help of his minions, his daughters, and his quirky partner, Gru sets of on a journey of love, friendship, and heroism. This fun sequel may not be as amazing as the first, but it definitely has its cute moments. You will fall in love with the minions, and probably want one of your own. "Despicable Me 2" is definitely a summer movie to watch!
Despicable Me 2 is rated PG and runs for 98 minutes.
Monsters University
You can never go wrong with a Disney Pixar movie, and after watching "Monsters University," I just might have been happier than every child in that theater. Most of us can recall one point in time where we have seen "Monsters Inc.," the first time we were introduced to the dynamic duo of James P. Sullivan, otherwise known as Sully, and Mike Wazowski (voiced by John Goodman and Billy Crystal). Twelve years later, we are able to see where these two friends first met and travel with them through the struggles of their college life. Both enrolled in Monsters University, these two meet on their first day in the School of Scaring. Sully, having been from a family of scarers, shows up to class and expects to be the best scarer there is. Mike however, was not born into a family like Sully's and has to work endless hours to prove that he too can be a scarer. These two unlikely friends are shown from the beginning when they despise each other until they learn to overcome their differences and work together. This movie is a fantastic watch for any age.
Monsters University is rated G and runs for 104 minutes.
Grown Ups 2
If you didn't see the first "Grown Ups," have no fear. You do not need to know the history of this movie in order to enjoy it. Almost every second of this film was gut busting. The hysterical parts that Adam Sandler plays is unforgettable. The battle between adults and fraternity boys is one that you will not want to miss. The movie grabs your attention in the first scene, and continues with laughter for the entire duration of the film. If you do find a moment to catch your breath, the movie features some clever writing that went into making it, and that is clearly shown throughout the film.
Grown Ups 2 is rated PG-13 and runs for 101 minutes.
Percy Jackson: Sea of Monsters
The three musketeers are at it again. Percy, Annabeth, and Grover go on yet another quest to save the camp. This action packed film will keep you on the edge of your seat the whole time. There are new gadgets to be used, new enemies to come across, and new family members discovered. One thing that is unchanged is the evil Luke, son of Hermes. He is out to steal power once again, and will stop at nothing. I highly recommend this movie to anyone who enjoyed the first "Percy Jackson" film, and would like to come along on another Greek adventure.
Percy Jackson: Sea of Monsters is rated PG and runs for 106 minutes.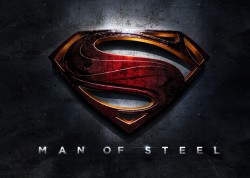 Man of Steel: The Hercules of DC Comics
Even though it might be a shallow point, one of the most important things that needs to be taken into consideration when casting a superhero is his sex appeal. It's a good darn thing Clark Kent (Henry Cavill) was attractive, because it played a key role in my attention span during the movie.
If you're unfamiliar with WGN's Smallville or the previous production of "Superman," Clark Kent's story follows the hero archetype straightforward. The plot reminds me very much of Disney's "Hercules." A man from another world comes to earth with bionic powers and doesn't fit in with his peers, goes on his journey of acceptance and experimentation, and falls in love with a girl that could potentially put him in danger.
For those of you who aren't into Marvel and DC comics, the aspects that keep people going through movies like these are special effects, romance, action, and mystique. As far as the storyline and acting go, everything is top-notch. The special effects are impressive– there are only so many ways Superman can fly without looking cheesy. Lois Lane (Amy Adams) and Clark Kent have perfect chemistry, both the villain and the hero have intense rebound rates when they are dueling, and we all know that a sequel (talk of release in 2015) with the Dark Knight is coming.
Man of Steel is rated PG-13 and runs for 143 minutes. 
The Wolverine
Since the year 2000, fans of the X-Men series have been by Hugh Jackman's side, cheering him on as he effortlessly manages to transform into Wolverine: the jaded, rugged mutant with a past just as painful and mysterious as the adamantium claws that protrude from his knuckles. The die hard Wolverine fans have been with him through it all: uncovering his past, brotherly battles, lost love, and now, his journey to Japan to reconnect with a ghost from his past. "The Wolverine," though unique in its location, was terribly disappointing. Having played the role five times before, the problem wasn't Jackman, of course. He flawlessly nailed every single action scene as Wolverine and kept the audience thoroughly enthralled in his graceful yet terrifying methods of tearing his enemies apart. As entertaining as watching Wolverine in action is, there's only so much you can do to save such a bland plot line. It seemed as though every event that happened was just picked out of a hat and randomly strewn together to make a movie. The end result of "The Wolverine" was yet another movie starring Hugh Jackman engaging in another fleeting romance while terrorizing his way through his designated location to stop a villain with an underdeveloped motive. The movie simply dragged on for far too long, and unlike his previous five films as Wolverine, this one was not one of Jackman's best. Fans of Wolverine can only hope that "X-Men: Days of Future Past" (to be released in 2014) will meet expectations rather than fall short.
The Wolverine is rated PG-13 and runs for 126 minutes.
The Heat
The dynamic duo of Sandra Bullock and Melissa McCarthy was a little unexpected at first, but in the end turned out to be one of the best comedic partnerships I've seen in awhile. Sarah Ashburn (Bullock) works as a special agent and is assigned to a case in Boston where she has to uncover a very dangerous drug lord. Assigned to her case is Deputy Shannon Mullins, (McCarthy) the complete opposite of the type A agent Ashburn is. The grunt of the movie is how the two characters learn how to cope with their huge personality differences, and in the end we learn the true meaning of how opposites really make the best companions. This hilarious, action filled movie has the perfect balance of laughs, suspense and lessons on true team work.
The Heat is rated R and runs for 117 minutes.
This is the End
"This is the End" is one of the must see comedies of the summer. Although it has a horrible story line, the compilation of some of today's funniest comedians makes it bearable. Seth Rogen, James Franco, Jonah Hill, Danny McBride and more are all stuck under one roof, while trying to survive as the world around them is falling apart from alien invasions, zombie attacks and out of control forest fires. As the movie unties, it sweeps us along on how the stars of Hollywood would survive the end of the world sharing a few gallons of water, a small pile of food, and an adult magazine amongst themselves. Although it's not a movie you would want to watch with your parents, it's a must see comedy for those who love crude humor, stupid plot lines and an idea of how not to react if the world is ending.
This is the End is rated R and runs for 107 minutes.
The Conjuring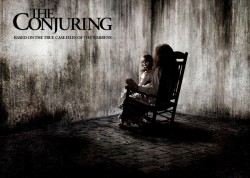 When a movie causes you to break a sweat, you know it's good. This film is downright terrifying in every way a horror movie should be. "The Conjuring" doesn't just rely on startling and scare tactics to surprise its audience, but instead it goes above and beyond all that with a plot that preys on a fear that all humans have. "The Conjuring" tells the story of the Perron family who move into a New England house that already has things living (or rather things that never lived at all) in it. As demonologist Ed Warren (Patrick Wilson) explains, a demon is not a spirit, but rather an evil entity that has never walked the earth and can posses the bodies of the living.
The Perron family, as well as demonologists Ed and Lorraine Warren (Vera Farmiga), soon find themselves at the mercy of said entity. The infestation begins with things going bump in the night and quickly escalates to bodies being thrown around the room. Soon however, the demon's true motive is realized as Carolyn Perron (Lili Taylor) becomes possessed and compelled to sacrifice one of her children. This is what causes the film to be so much more effective than others of the genre. A mother's bond with her children, especially a young one, is one of the most innocent and sacred things in the world. "The Conjuring" takes that sacred bond and breaks it, causing one not only to be simply scared, but also uncomfortable and stressed at the same time. Director James Wan (the "Saw" films, "Insidious") again hits the mark, leaving his audience out of breath yet somehow hungry for more. Whether you believe in the supernatural or not, "The Conjuring" is a film that may cause you to run up those basement steps just a little bit more quickly.
The Conjuring is rated R and runs for 112 minutes.
Danny Thompson, Fatima Farha, Breana Brill, Michelle Sproat, Ally Daskalopoulos, and Alyssa Guzman all contributed to this article.