Niles West to Have a Prayer/Meditation Room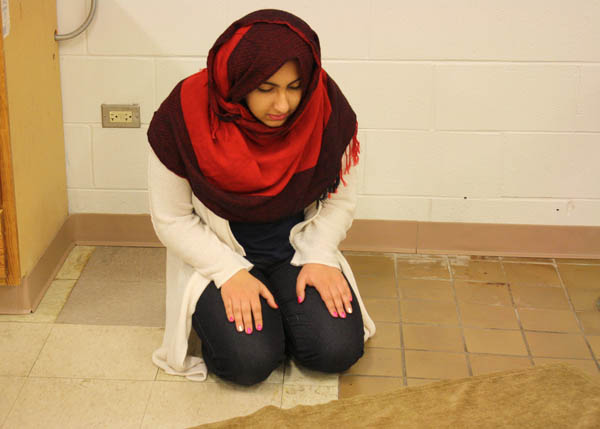 By Hafsa Wahid
November 10, 2013
Prompted by the members of Quran Study, Niles West High School has designated room 1646 as a prayer/meditation room in order to allow students and staff to pray and/or meditate during school hours. The room will be available periods 6-7.
Quran Study members advocated the idea of a prayer/meditation room since Muslims are obligated to pray on a daily basis, and during daylight savings, the time to pray falls during school. Quran Study also felt that people of other religions should also be allowed to practice their faith in any way they wish.
"The Quran Study students pushed this idea because faith is something they practice every day. Therefore, they value prayer every day–throughout the day–as something that helps them relax their mind and connect with the Divine. Although one can technically pray anywhere, a place that's conducive and comfortable for prayer and not in the way of others at the same time was what the students preferred and wanted, and that's what they requested," said sponsor of Quran Study and math teacher Tayyaba Ahmad.
Last year's president of Quran Study and alumni Zarin Sultana believes it's nice to have a room where no one will be distracted from their meditation or other activities.
"It would be nice to have a quiet, peaceful room in which anyone of any faith can go and preform any acts of faith or just meditate without having other people there to judge or distract them," Sultana said.
Quran Study got the idea of a prayer/meditation room because such a room exists at Niles North. Ahmad also believes that this room is open for everyone.
"Just like the prayer/meditation room at Niles North, this room is for anyone of any faith to take a few minutes out of their day to devote to spirituality and and self reflection. Personally, I think that's beautiful and essential for taking care of one's emotional self, regardless of the faith background and how devout or religious one may be," said Ahmad.