Nothing Was The Same: It's Drake Season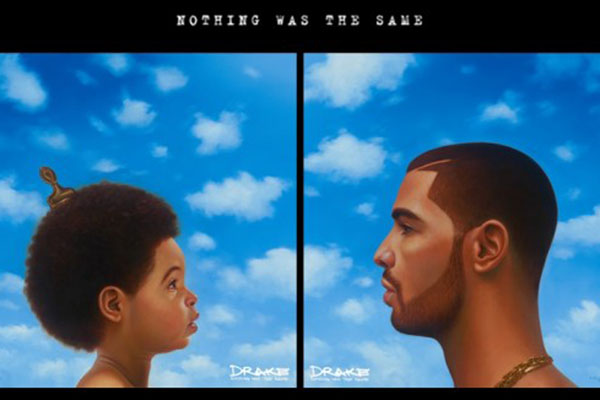 By Ben Henry
September 25, 2013
Drake is a Canadian born Rap artist from Toronto, Canada. He first became well known in the mainstream in 2009 with his critically acclaimed mixtape So Far Gone after signing to Lil Waynes Young Money Entertainment. Since then he's released two Albums Thank Me Later and Take Care.
Drake is well known for making emotional music primarily based on relationships. Which has made him the butt of many jokes in the rap game which tends to have a reputation for being "tough" or "hard" since many rappers come from the streets. However one of the things I like the most about Drake is the fact that he's been able to transcend that stereotype. Despite all the jokes and criticism he's managed to become the most popular rapper in the music industry. He erases stereotypes in his music and blends R&B vibes with his own flow to create his own unique style. You can listen to Drake when you're heartbroken or when you're out with your friends trying to have fun. On his new album he continues to talk about his past relationships and how things are going for him. He makes it clear though, that he's at the top of the rap game, he's the best, and he's happier than he's ever been. I really liked how he balanced his personal songs with his braggadocious raps and made great music throughout the whole album. There wasn't a single song I wanted to skip. It's clear Drake has overcome all the obstacles in his way to reach the top of his game. I give Nothing Was The Same
Tuscan Leather: Intro track in which Drake summarizes how he's feeling about life at the moment. He gets lyrical and declares that he is the best in the rap game and brags about how much his career has progressed since his last album, "Take Care."
Furthest Thing: Drake finds himself somewhere in the middle on this track. " Somewhere between psychotic and iconic, Somewhere between I want it and I got it". Nothings really changed in his life but people around him are acting different, so nothing was the same.
Started From The Bottom: First single off the album released in January of 2013. Uptempo with a lot of energy. Drizzy speaks on his humble beginnings and declares that now his whole OVO team has made it to fame and fortune with him.
Wu Tang Former: Drake gets nostalgic on this song and compares himself to a young Wu Tang Clan in respect to the rap game. He reminisces about his relationship with an old girlfriend of his and his old friends who seem to fade away from him in his new life.
Own It: Drake gets intimate and admits that he still has feelings for his ex. "You're still the one that I adore". He talks about his desire to fix things with this mystery girl who still "owns" his feelings.
Worst Behaviour: One of my absolute favorites off of this album. After such an emotional song like Own It Drake switches it up with a braggadocious almost cocky theme. He talks about his transition into the rap game and how it wasn't easy for him despite peoples misconceptions. "They used to never wanna hear us, remember?" I also really liked how he modeled the third verse after Ma$es verse from "Mo Money Mo Problems".
From Time ft. Jhene Aiko: Jhene Aiko is one of my favorite singers. On this song she plays the role of Drakes old girlfriend and they're having a conversation with one another.
Hold On We're Going Home: The most recent single from the album. The beat has a real 80's throwback vibe to it. Drake can't get over his ex who he claims is a good girl.
Connect: Another one of my favorites, Drake has a dysfunctional on again off again relationship with a girl. He talks about the idea of them being together forever being "fun" but they can't seem to make it work, meanwhile he's just "Swangin".
The Language: Once again Drake goes from intimate to turnt up. Drake talks about how he is hands down the best at what he's doing, he's richer than he needs to me, and people need to stop hating on him. Drake is the number one "Stunna" don't forget it.
305 to My City: 305 is a Miami area code. This song is about a stripper that Drake met in Miami, he speaks on how he respects her hustle despite the fact that she's a stripper.
Too Much featuring Sampha: Drake speaks on the pressure and anxiety of being the best rapper in the game being too much to handle at times. He also gets extremely personal and talks about family problems regarding his Mom and his uncle, people he has referred to as the most important people in his life.
Pound Cake/Paris Morton Music 2: Featuring Jay Z, Drake makes his final declare that he's the best rapper of his generation. Jay Z delivers two classic verses talking about how him in Drake are the big dogs in the rap game now.
Paris Morton usic is a black model and one of Drakes exes, at this point it's clear Drake has a thing for just about all of his ex girlfriends. He talks about how he text her from time to tell her how lifes going and the fact that she's a mother now and things have changed.
Come Thru: Drake reminisces about a girl that lived in the same town as him and what they used to do when she "came thru" to visit him.
All Me ft. Big Sean and 2 Chainz: Drake speaks on how he has everything he could want from life at the moment and how all this hard work came from him. Featuring an amazing opening verse from 2 Chainz and a great closing verse from Big Sean. This is a really fun, catchy song.
The Motion: A song about how life and relationships go in different directions and the fact that there's nothing you can do to change it. "I guess that's just the motion".
4.5/5 Stars