NWN Hits One Million Views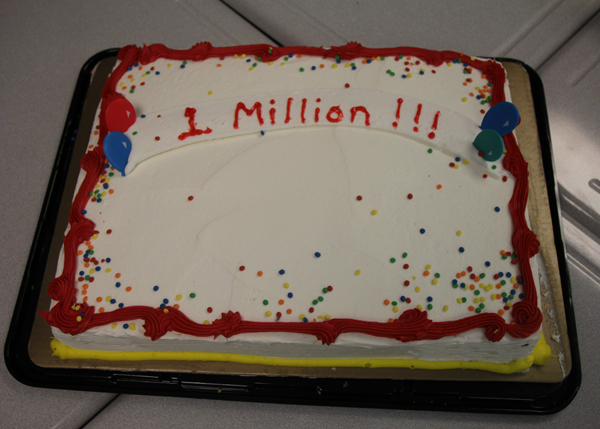 You read the title right. As a reflection of the hard and dedication put to it, the Niles West News site hit one million total page views last week.
The NWN, which launched Sept. 20, 2010, hit 50o,ooo page views Sept. 21, 2012. NWN adviser Evelyn Lauer said she was surprised the site garnered another 500,000 hits in a little over a year.
"I'm amazed we were able to do it in short amount of time — it's a reflection of the content we have on the site," Lauer said. "It shows that people do read us. We see it in the way our readers interact with us through their comments and it shows how well we know our community and we're here to serve it."
According to Lauer, many of the page views are thanks to the success of a column called "Top Ten Ways to Ask a Girl to Homecoming" by Rozy Kanjee, the founding editor of NWN who graduated in 2011.
"It's one of the top stories on Google when you search terms like 'cute ways to ask a girl to homecoming," she said.
Co-Editor Gabrielle Abesamis said she is proud about this achievement.
"I feel like it's a really big accomplishment," she said. "One of the biggest accomplishments we've received this year and I hope that it keeps increasing."
Co-Editor Alyssa Guzman said she believes the NWN hit one million page views because of its content.
"I think it's because we're good at writing stories that people and the student body care about," she said, "We write different columns and articles that apply to everyone."
Don't hesitate to congratulate an NWN journalist if you see one in the hallway!