Pearl Jam Strikes Again With Lightning Bolt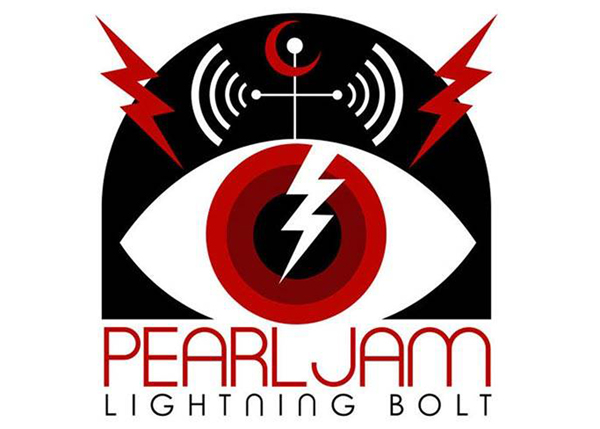 By Danny Thompson
October 9, 2013
Listening to the new Pearl Jam album is like speaking to a friend you haven't seen in a while. There's some old, some new, but above all it's a familiar and welcome experience. "Lightning Bolt" gives us Pearl Jam's unique sound and pushes it even further. From the punk edged opening few tracks to the softer songs towards the end of the album, it's clear that Pearl Jam have reached a point in their tenure where they're comfortable sounding however they want to, and that's a good thing.
Eddie Vedder may be my dad's age, but with the energy he sings with, he might as well be my age. On the opening two tracks, "Getaway" and "Mind Your Manners," Vedder goes at it with the same emotion he did in 1992 as he sings the praises of individuality and criticizes the hypocrisies of organized religion. The rest of the band is not far behind, playing as tightly as they ever have and still finding ways to make new sounds after all these years.
That brings me to the most remarkable thing about this album: all the songs sound different. For a band that's old enough to be played on classic rock radio stations to still have so much left in the tank is really just awesome. The tracks for "Lightning Bolt" were written over a two plus year time period, and it shows. They're very polished and sound like the product of years of work and a variety of influences.  As I mentioned, there are loud and rollicking power chord songs, but there are also a good deal of softer songs on the album. Much of "Lightning Bolt" is very reminiscent of Vedder's solo work. Tracks like "Sirens" "Pendulum" and "Sleeping By Myself" are sung with the soulful yet airy voice that is unmistakeably Vedder. "Sleeping By Myself" even appears on the Eddie Vedder solo release, "Ukulele Songs."
My favorite track on the album was the Mike McCready (guitar) written track, "Sirens." It was the second single released from "Lightning Bolt" and describes the fear of losing someone you love. To put it in Pearl Jam terms, "Sirens" is "Lightning Bolt's" "Black."
All in all, PJ still have it. They have been dubbed "grunge survivors" and live up to that name in full. They're the Rolling Stones of grunge music, and don't look to slow down any time soon.