Taking a Knee for Quarterback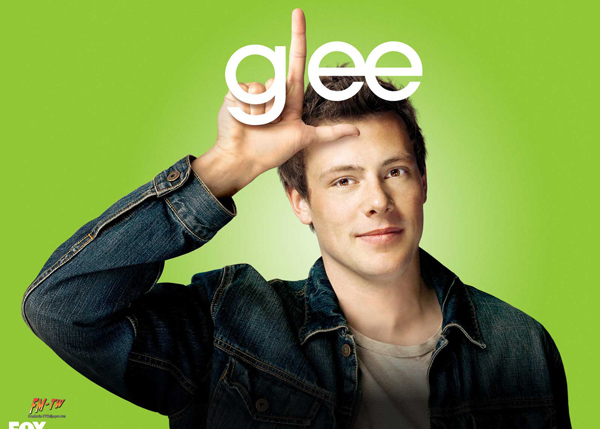 If you're a "Gleek" and you  haven't seen the "The Quarterback" episode,  I urge you to stop reading this, and watch it now! Never have I cried so much while watching one TV episode. Never have I put so much thought into one episode. Never has one fictional episode been so real.  A "Gleek" should not be missing out.
I first met Finn Hudson during the spring of seventh grade. He was the quarterback of the football team, and I was a crazy thirteen year old who just got over Zac Efron from "High School Musical 3." When Finn sang Journey's "Don't Stop Believing," in Glee's pilot episode, I knew he was going to be my new celebrity husband.
The world saw him fail tests, go to prom, graduate high school, fall in love, go on a world tour, and, yesterday night, the world said goodbye to Finn Hudson.
After fighting a drug addiction that started before his acting career, actor Cory Monteith (Finn Hudson) died from a drug overdose July 13. Not only did he leave his fans, his friends, his family, he officially left his show," Glee," on the third episode of the fifth season.
In last night's episode, the original cast, minus Quinn Fabray (Dianna Agron) and Brittany S. Pierce (Heather Morris), went back to high school, and each sang a song that paid tribute to Finn's character. Although they didn't announce the reason for his death, the episode was spent singing for him and grieving for him. Every character cried, some showed frustration, and others really broke down. It showed the effects of the death of a student through a lover's, a teacher's, a mother's, a father's, a sibling's,  and a friend's perspective.
The Glee cast has sang plenty of tear-jerking songs before — there have been deaths of characters on countless  TV shows, but what made this different was the fact the Finn was more than relevant to reality. Finn's character was killed off because Monteith died in real life.
Finn's love interest on the show, Rachel Berry (Lea Michelle), was his girlfriend in real life. The cast on the show were his friends in real life. The tears that each Glee character cried while singing sad songs were real-life tears. They weren't acting when they cried, they weren't acting when they trembled as they sang, and somewhere down Rachel's part was truth when she said, " I still talk to him…I had it all planned out…He was my person."
After watching this episode, there is no doubt the Finn Hudson will leave the hearts of his fans. It was a perfect way to remember him and remind the world of the character that everyone has fallen in love with and aspired to be. They haven't and will not actually say bye to his character.