2013 Boys' Wrestling Preview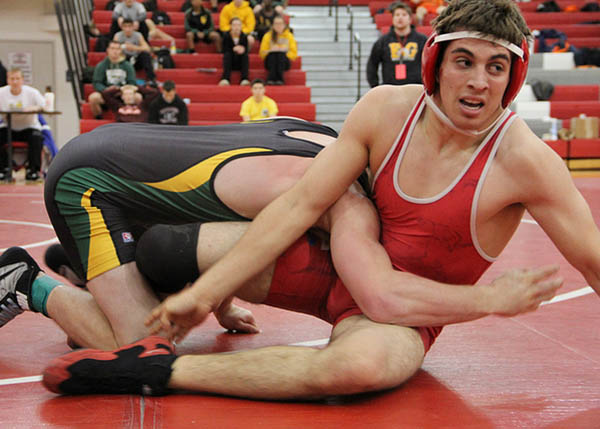 By Rand Jassar
November 18, 2013
Hang on for a minute...we're trying to find some more stories you might like.
The NWN sat down with head coach Anthony Genovesi to discuss the Boys' Wrestling team and expectations for the 2013-2014 season.
NWN: How did the wrestling team do last year?
Genovesi: We tied in conference and won third in regionals.
NWN: How do you hope the performance level will be this year? 
Genovesi: I'm optimistic that we can compete for another conference title.
NWN: Who are the leaders on the team?
Genovesi: Seniors Issac Reinemann, Brian Knorr and Denis Gargovic. They were all sectional qualifiers last year and two of them made it to conference.
NWN: What kind of training are the guys put through?
Genovesi: Right now we are doing more techniques since it's the beginning but we will start live wrestling soon. We do a lot of running and we try to lift as much as possible- three to four times a week depending on when we're competing.   

NWN: What would you say makes wrestling stand out?
Genovesi: I think it's a mentally and physically challenging. It's a one on one sport which means you can't make excuses for your performance. If you win good job. If not, then you'll have to work at it. Most of the guys say there's nothing like being on a mat and getting your hand raised at the end.
NWN: Who are you looking forward to compete with?
Genovesi: Conference wise I think New Trier and Main South are the ones we have to beat to win. We start out with a tough schedule- well, we wrestle a tough schedule. Also, on Jan. 4 we compete Notre Dame and since my dad coaches that team it will be a duel.
NWN: What are your expectations from the guys?
Genovesi: To win conference.