Follow Up: Teachers, Students React to New Final Exam Schedule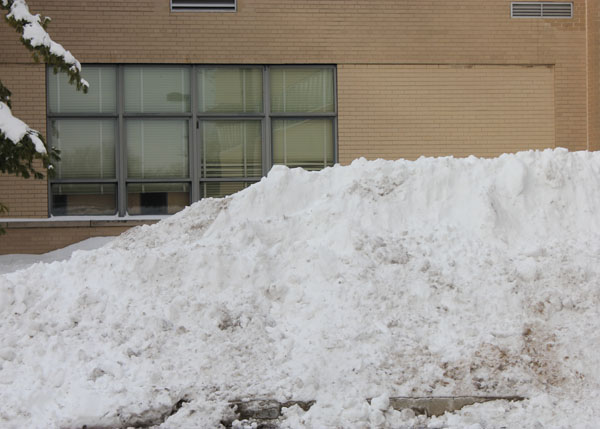 By Gabrielle Abesamis
January 9, 2014
Hang on for a minute...we're trying to find some more stories you might like.
In an effort to help students perform better during final exams, D219 administrators decided to set finals from Wednesday, Jan. 15 to Friday, Jan. 17, upsetting some seniors who didn't want to make up snow days.
On the first day of finals, English and world language exams with be given, math and social studies exams will be given on the second day, and science, digital photo, and math elective exams will be on the third day.
"I'm a senior, I shouldn't be here on Friday," senior Amy Hadzimuratovic said. "The only thing that really changed were my consumer ed and P.E. finals."
According to assistant principal Mark Rigby, the district has built in make up days at the end of the school year, but considering the fact that the days missed were so close to finals, there is an urgent need for the make-up day.
"Final exams are coming, and the two days that we missed were right before finals. Everybody understands how important these days are. It's a big part of your grade," Rigby said. "To get a day back now, I think everyone thought it was pretty important academically."
Teachers said pushing finals to Friday will academically benefit students.
"I think it's beneficial for the kids. Only one class I'm in — a regular English class that kids I work with — are going to have extra time and for the teachers also I think it's the best choice," English paraprofessional Susan Nowak said.
Seniors feel differently.
"I think it's dumb that we have school next Friday, because I'm going out of town and I'm going to have to miss a test," senior Amanda Muir said. "I already talked to my teacher and try to get it changed, but it's such a huge hassle and such a huge waste of time when everything else can just be solved if we move the test to next Tuesday."
"As a senior, I'm really not going to like missing a day off, but I know the extra day to study will help with finals," senior Jayna Shah said.
Meanwhile, other students are indifferent to the change.
"I think it's better to be done with the [make-up] days now," junior Joseph Ades said.
"I don't mind it, I actually think it's better time to meet with my teachers and study for my finals. If we made it up in June, it would be a fully day, but a final day isn't a full day," junior Cassie Bergman said.
The bell schedule is altered so that each student has an hour and 20 minutes to take each final. Room numbers for each exam can be found on the school website.