Niles West Hosts First Martin Luther King Jr. Assembly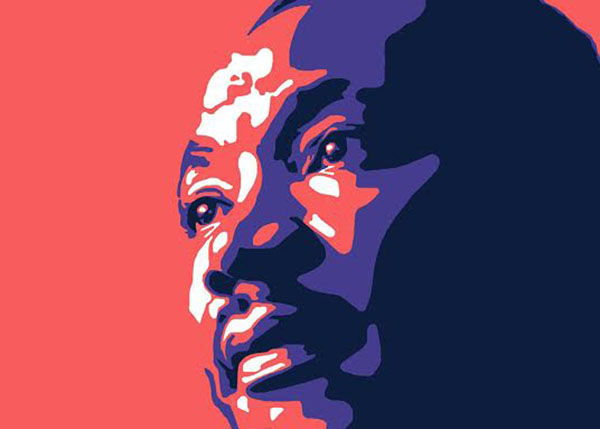 By Giovanna Zavell
January 22, 2014
In an effort to honor Martin Luther King, the Black Student Union, along with English teacher Dana DesJardins and science teacher Jason Foster approached the idea of having an assembly on Thursday, Jan. 23.
Performances during the assembly include; the national award winning "Gentlemen of Vision" step team from St. Louis, members of the Black Student Union will be speaking, Gospel Choir and Masters Choir will be performing, poetry will be recited by students from Poetry Slam, a video will be shown on the "History of Stepping," and a few other surprises.
"In my 15 years, I don't recall a program like the one students will see on Thursday afternoon," principal Jason Ness said.
Born in 1929, Dr. King became a Baptist minister in his hometown of Atlanta, Georgia. In the midst of the Civil Rights Movement in the mid 1950s, Dr. King became a very important figure in the push for equal rights.
Following the ways of Mahatma Gandhi, Dr. King fought through peaceful protests including The March on Washington, countless speeches such as the "I Have a Dream," The Montgomery Bus Boycott, and sit ins. Never once did King fight with any sort of violence, rather he was the target of violent acts; more than once, King's house was purposely put into flames, and he was constantly being put into handcuffs and taken to jail for continuing his nonviolent protests.
"MLK meant so much, to so many people regardless of race, gender, or socioeconomic status. I want our students at West to understand MLK's legacy of inclusiveness, equality, and respect for each other as human beings," Ness said.
Students agree with Ness.
"I think it's important. He made our environment and society what it is today," sophomore Gloria Gadjanski said.
Sophomore Annie Mannancheril believes that this assembly is important because we don't put enough stress on MLK.
"We don't really put enough importance to it, so it's good that we have this assembly," Mannancheril said.
"I have a dream that one day this nation will rise up and live out the true meaning of its creed: We hold these truths to be self-evident, that all men are created equal," King said  in his famous "I Have a Dream" speech. King strongly spoke about his want for equal rights, and that one day, blacks and whites can sit down at the same table, as equals.
Unfortunately, this great leader was shot and killed by a sniper bullet on Apr. 4, 1968 as he was standing on the balcony of his hotel room in Memphis, Tennessee. He was pronounced dead one hour after he was shot.