BREAKING NEWS: Make-Up Days Determined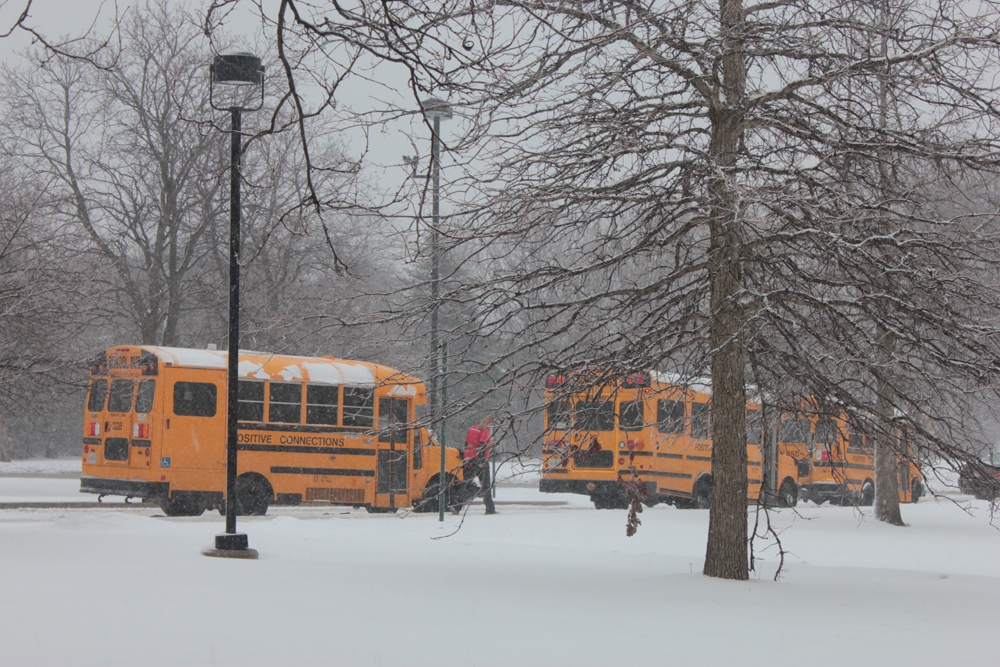 By Fatima Farha
January 29, 2014
In order to make-up the school days that were canceled this week due to the inclement weather, District 219 has decided to make formerly non-attendance days, Monday, Feb. 17 (President's Day) and Friday, Feb. 28 (Teacher Institute Day) into student attendance and work days.
According to superintendent Nanciann Gatta, the days are being made up during the school year to make sure that as many instructional days are used as possible. The Teacher Institute Day will be made up on Monday, Jun. 9.
Some students said they are not happy about these new make-up days, especially the seniors.
"Since when do seniors have to make up snow days? Also one of these are the days that should be acknowledged for the president and the former presidents, and not for penalizing us for how the weather is acting," senior Maddie Wozny said.
Senior Anisha Mannancheril agrees with Wozny.
"I mean, I understand that we cannot miss a million days of school, but we don't control weather. Going to school/waiting at the bus stop for the bus in negative 20 degree weather is obviously not okay. But taking away our day off between semesters and having school on president's day isn't okay either," Mannancheril said.
However, some students also feel that these extra make-up days will be helpful in catching up on school work, especially for AP classes, which have exams during the first few weeks of May.
According to senior Sareena Ali, it will work out to be best for the students.
"I understand that many students may feel annoyed that we have to make up these days, but I really don't mind because I feel like we all are behind in our curriculums and classses now, and if we don't make it up, then it's only going to be bad for the students. A lot of kids are going to be taking AP tests too, and we have to cover that information, so I completely understand the reason for making these days up," Ali said.
Sophomore Soretti Donka feels that it is better than adding extra days in June because that could interfere with plans for the summer.
"I think it is a better alternative than having more days in June because I have summer programs right after school ends that I'd like to go to without the stress of taking my finals earlier," Donka said.