Cassie Bergman: Making An Impact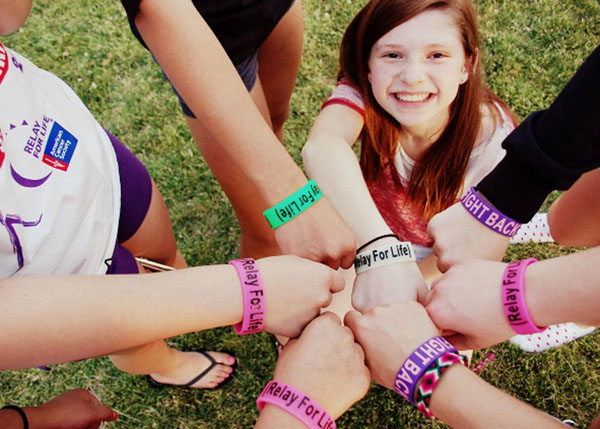 Fourth period in the back classroom in the student commons, you'll find junior Cassie Bergman there every day of the week. Between student cabinet and student government, when it comes down to the governmental activities Niles West has to offer, Bergman has been an active leader since day one of freshman year. As a matter of fact, she's held 2015 cabinet presidency since her freshman year.
Her involvement isn't limited to only government and cabinet, she's also a member of girls' tennis, National Spanish Honor Society, Dance Marathon, Relay for Life, Lit Center tutor, and Hebrew club. In her earlier high school years she was also involved in basketball, cross country, and track.
Whether it's through her working with kids as a camp counselor in the summer, or her fundraising efforts accomplished through Relay for Life and Dance Marathon, Bergman's primary goal in life is to just be happy and have an impact in others' lives. Even if it's not direct, she feels good knowing she's making some sort of difference in someone else's life through her charity and volunteer work. "When I help others it makes them happy, and that's what makes me happy. So it's a win-win knowing that whatever I give helps," said Bergman.
As for most students, just the question of where she hopes to attend college in a couple years visibly stresses Bergman out a bit. While she initially had her sight set on University of Michigan or University of Wisconsin-Madison, she's not so sure she wants to go to a large university anymore.
"After hearing about my older brother, Jeremy's, experience at Indiana University, I'm not sure I'd like to be in such a large school," said Bergman. What interests Bergman more so than the label of a Big Ten school is the opportunity to be on a more personal level with teachers at a smaller school. "I don't want to be just a number in a lecture hall, I want to be able to know my professor and go to them for help when I need it," added Bergman. Although this is her current mindset, it's clearly not set in stone since she's only a junior.
Thus far as a junior in high school Bergman's had a pretty difficult class load, yet her favorite class was AP Psychology with Mrs. Lauren Flahive.
"It was the one class I thoroughly enjoyed in high school," said Bergman. According to Bergman, it's the perfect combination of knowing and not knowing which provides ample room for discovery and relevant application. Not only was Mrs. Flahive the teacher of Bergman's favorite class, but she's also had one of the biggest impacts on Bergman in high school. "She wasn't just my AP Psych teacher sophomore year, she was also my basketball coach, so we got to know each other really well," said Bergman. As of now, Bergman is even thinking of majoring in psychology in college all thanks to Mrs. Flahive's class.
It's not news to anyone that Bergman has been an active member of student government, especially not to Mrs. Jessica Pritzker. Bergman's involvement since freshman year allowed tons of time for her to get to know the student activities director. They've inevitably formed a close bond by spending fourth period together everyday.
"She's been like a second mom to me throughout high school. I always talk to her during homeroom and fourth about tennis or school or what time I went to bed the night before," said Bergman.
Mrs. Pritzker has helped Bergman shape herself into the student and individual that she is today.
"She taught me to stick up for myself and to not care what others think."
Aside from Bergman's obvious accomplishments whether in her extra curricular activities or academics, there's also tons most peers wouldn't know off the bat. Whether it's that math is her favorite and strongest subject or that she's been playing piano since she was seven, Bergman's life is filled with much more than her activities here at West. Between all her activities and school work, she makes sure to include time to hang out with her friends as much as possible.
"Cassie is involved in so many activities. She gives up so much of her time to dance marathon, student government, and all of her extra curriculars. Even with all that she's involved in she manages to make time for friends and keep up with her AP classes. She really deserves a lot of recognition for all that she does," said junior and friend Stephanie Nahhas.
She's proud to admit that her nine year old sister, Paige, is her best friend. "She has such an innocent perspective on things. The smallest things that she does can put the biggest smile on my face," said Bergman.
Bergman was able to recall a specific incident when she was very overwhelmed with school work and Paige came to her in condolence with bubble wrap and candy. "She came to me and said, 'Cass, pop some bubble wrap, it always makes me feel better!'"
If there's one thing Bergman believes she's known for, aside from all her involvement, it's that she's always smiling. It's something she's notable for, and she's been told so countless times. "I've had substitute teachers telling me that they always remember me from seeing me in the halls smiling," said Bergman.
"She's always happy and smiling. Even though I don't have any classes with Cassie this year, she's one of those people that brightens my entire day when I run into her in the hallway occasionally," said junior Sherlina Chauhan.