UPDATE: West Remembers Alum Pravin Varughese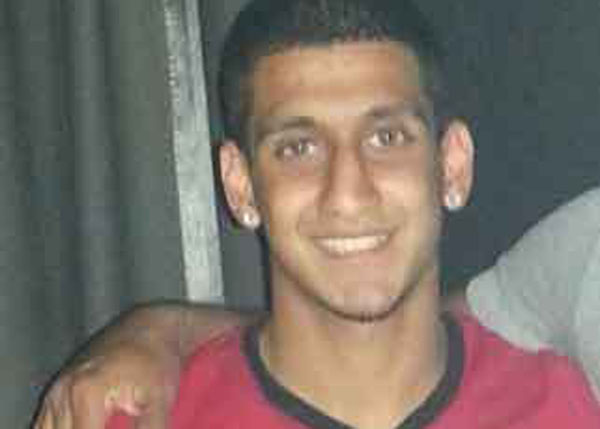 By Gabrielle Abesamis
February 20, 2014
If you knew Niles West alum Pravin Varughese, you'd know about his school spirit and goof ball personality. He was the type of person who effortlessly comforted others at a moment of tension. You'd know that he was a man of religion and had "Fear God" tattooed on to his chest. You'd learn that he was studying criminal justice and dreamed of becoming a policeman. Most importantly, you'd know that he was a beloved friend, son, student.
As reported by Chicago Tribune,Varughese's body was found dead in Carbondale.  He had been reported missing six days prior. Investigators say he likely died of hypothermia.
According to Jason Varughese, a wake service will take place tomorrow at Chicago Mar Thoma Church from 5:00 -10:00 p.m.  The funeral service will be at Chicago Mar Thoma Church on Saturday, Feb. 22 at 10 :00 a.m. and the burial will be at Maryhill Cemetery at 11:00 a.m.
The Facebook page that his family created to help find him was immediately turned into a memorial page. With more than 13,000 likes, current students and alumni expressed their sympathies after they heard yesterday's news of his death.
Varughese's high school anatomy and physiology teacher, Tina Schmidt, still remembers his vibrant demeanor.
"Pravin definitely made my class more exciting. He always had a smile on face. Sometimes he had a smirk that lets me know he was up to something," Schmidt said. "I remember he always wanted to go into criminal justice and be a cop. He definitely made my class a better place and he will be missed."
Business teacher Eric Lueder also remembers having Varughese in class.
"I had Pravin in class all year his senior. He was a great kid. He was personable and everybody liked him. I'm going to miss him," Lueder said.
Niles West alumni remember the positive person Pravin was in high school.
"Pravin was one of the teammates on the cross country and track team that made coming to practice entertaining. It was clear that he was really only there to have fun and make friends. His jokes made seven mile and upwards runs bearable," Niles West alum Nate Schapmann said. "He was such a goofy guy all throughout junior high and high school, and it's a shame that such a horrific thing happened."
" He had a really big heart despite not letting many people see it. His humor and goofiness changed people's lives and that's how we will all remember him. It's not a goodbye forever, we'll all reunite soon," Niles West alum Preetha John said. "He definitely changed my life and I know his impact on all our friends lives will stick with them forever and will never be forgotten."
"Pravin was the type of guy that knew how to make someone laugh. He'd push your buttons and make you laugh regardless of the circumstances. I was lucky enough to have in my anatomy class and study hall, senior year. We even worked together, which brought us even closer at Hollister," 2012 class president Janella Manalang said.  "In both of these classes, he managed to make everyone laugh and build some sort relationship with each student. I'm just blessed that I was able to really become close with him and keep in touch even when we got to college. It's honestly such a shame cause he'd make a great difference in the world."
Current students remember Varughese as well.
"Pravin was a cool guy who helped me get through life. Like he would find out ways to sneak me out of situations that would get me in trouble. He was one of those guys that if I got in trouble, he would say it was the both of us, to ease the amount of trouble I would get in. He was such an easy person to talk to," senior Anshil Jose said. "He taught me that you can talk to anyone and meeting new people is a great value for one to know. Now every time I talk to someone new, I thank Pravin in the back of my head, because that is something I learned from him. I'm glad I met him."
"I went to school with Pravin ever since elementary school and when something like this happens, it's just really hard to accept it. It feels like I saw him just yesterday," senior Anisha Mannancheril said. "Pravin was a huge part of the Niles West, SIU, and Malu community and it's incredible to see how many lives he touched."
"Pravin is the kind of guy where whenever you talk to him, you never get bored. He's funny, outgoing, and caring as well. I will never forget my conversations with him. Please keep him and his family in your prayers," senior Olivia John said.