Preview: Girls Track and Field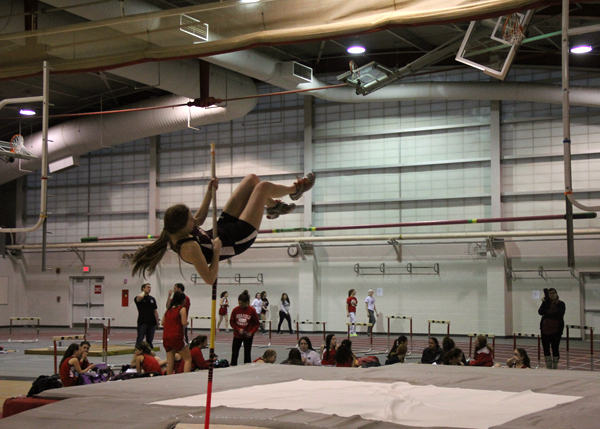 By Rand Jassar
March 7, 2014
The NWN sat down with head coach Mark Medland to discuss the girls track and field team and his expectations for the 2014 season.
NWN: How did the team do last year? 
 Medland: We were strong last year. A lot of it had to do with girls who have been on the team for four years and because of their experience we were able to be state qualifiers. I believe we were third in the conference and second at the 16 team sectionals. We also qualified girls in several events.
NWN: How do you hope the performance level will at be this year?
 Medland: We as a group of coaches always present to the girls that what we want to do is qualify to the state meet. So our hopes are always to have girls at that state meet.
NWN: Who are the leaders on the team?
 Medland: Seniors Sahar Khalid, Serina Lodhia, Melanie Kleppin, Jamie Rohn and Grace Ryan. Juniors Katherine De Lara and Christine Mujica, and sophomores Jasmine Williams and Aiko Sekino.
NWN: What kind of training are the girls put through?
 Medland:  They probably think it's pretty demanding. Basically we practice Monday through Saturday after school for an hour and a half or so. Then on Saturday for an hour and half or two. The beginning of the year, there's a lot of running. Every athlete, including the throwers and jumpers, they all do a lot of running just to get some training in. The girls are put through some pretty demanding workouts and come out fairly sore at the beginning of the season.
NWN: What would you say makes the girls track and field stand out as a sport?
 Medland:  I've been involved in track and field for a long time so of course I'm going to have a very biased opinion. I love the sport. It's something I competed in when I was young and been involved with as a coach for many years now, too. You have to have a certain desire to do track and field. You have to be able to understand that it's not only about  competing against other athletes but it's also competing against that time that's up on the wall.
NWN: Who are you looking forward to compete against?
 Medland: Typically up in this area we look at some of the stronger teams in our conference: Evanston, New Trier, Maine South. Last year we were able to finish at our sectional second, New Trier won it and I believe Evanston was third. Competing against those teams that have depth and talent across across the board where our girls can match up with them, that's a good measurement of where we stand.
 [nggallery id=314 template=galleryview]