Seniors Place First in Boys' Track CSL Invite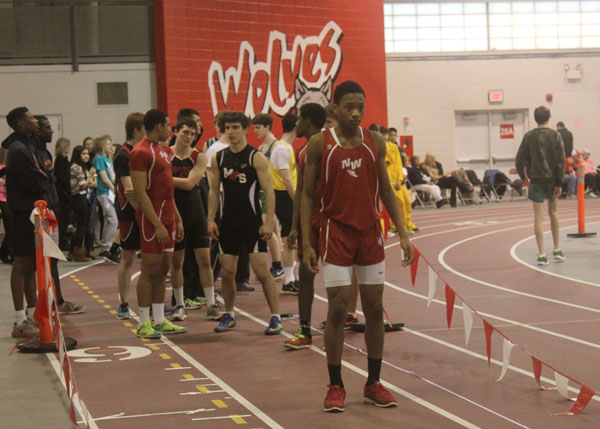 By Shameer Riaz
April 1, 2014
The Niles West Boys' track team participated in the CSL Invite held in the field house Friday, March 21.
Niles West had a few first place winners at the track event.
Senior Christo Cadet won first in the Triple Jump; fellow senior Matt Henry came first in both high and low hurdles; and senior Isaac Reinemann placed first in the Pole Vault.
Head Coach Chris Vivone said he was very impressed on how his athletes performed in the meet.
"I thought our kids performed really well.  Our field events led the way with a bunch of points.  I think that is the strength of our team.  I thought Matt Henry had a great meet.  He won both hurdle events and looked really good.  Sprints was solid scoring key points led by [junior] Brandon Costantino.  Overall I thought we had a really good showing.  I think our guys are motivated by performing well.  We took second and not by much out of first.  With a few healthy guys there is no reason we cannot compete for outdoor conference," he said.