Lopatin Sets Niles West Soccer Tournament Record with 5 Goals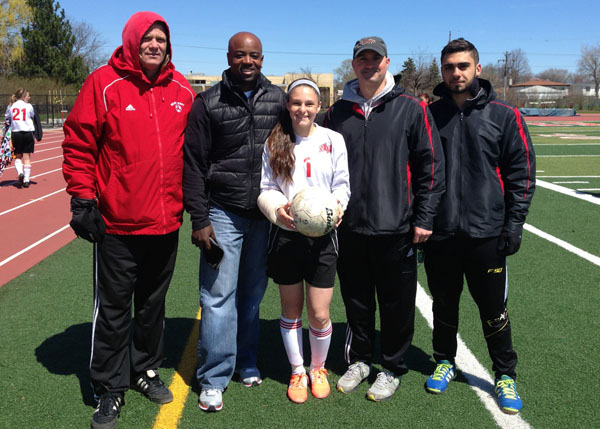 By Vinny Kabat
April 28, 2014

As the lady Wolves soccer squad geared up for the Niles West Soccer Tournament, Nichole Lopatin came ready to deliver.
The sophomore midfielder put the ball in the net a whopping five times against the Willowbrook Warriors and in doing so claimed the record for a single-game individual scoring output. The Wolves won five to three.
"It's a big accomplishment and honor to be able to say I was a sophomore who broke the record," Lopatin said. "I couldn't have done it without my teammates and coaches. They played a huge part in helping score the goals."
West's athletic director Kendall Griffin was on hand for the contest and it was one he was glad he came to see.
"This amazing feat was unbelievable and as the athletic director for Niles West, I felt honored and fortunate to have been there live to see it," he said in a press release.
Lopatin and the rest of the girls' soccer team can be seen in action again tonight in the stadium, at 6:45, against Taft.