Mental Health Care Compromised by School-Based Health Clinic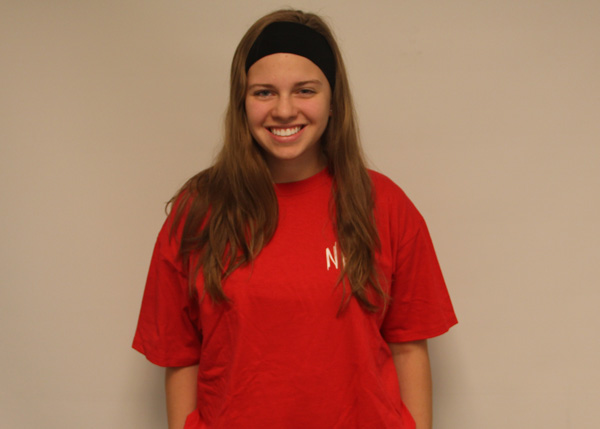 Niles West will be adapting a completely new program next school year: a school-based health clinic. According to administrators, this health clinic's purpose is to provide medical care to all students, no matter the insurance or economic standing of the student. It's a plan that has the potential to benefit students; however, the mental health aspect of the care is simultaneously being pushed aside.
At last week's town hall meeting, superintendent Nanciann Gatta explained that the district wants to focus on teaching and learning and "leave the other functions of the school district, which really have become community centers, to those professionals and experts."
West has always had an incredible and large team of social workers and psychologists available for students, but this year it's all taken a turn. Unless a student has an IEP, a 504 plan, or are in special education, the student cannot go see their social worker. Instead, if a student is having a difficult day, rough patch, etc. they have to go consult their guidance counselor. This is a huge shift not only for students, but for guidance counselors and social workers as well.
"I'm saddened because not every student is able to see a social worker," guidance counselor Ann Alegnani said. "Counselors are very busy."
Some students have strong feelings when it comes to this sudden and unexplained shift.
"I think it's a huge problem that they've basically cut out student services being available for students. While not everyone needs that kind of help, there are many students who would strongly benefit from checking in with a social worker," said senior Rachel Brown. "Whether you have some sort of mental illness, or maybe just issues at home that you need to talk about, the student services was the perfect place to get help, with extreme flexibility. But now, the student services room is nearly empty, and there are students suffering because of it."
Students who saw a social worker or psychologist in previous years are now redirected to go talk to their guidance counselor. This defeats the purpose of having such an available and wide-ranged social work staff, but it also doesn't leave much room for students in need of the help who don't have an IEP or 504 plan.
Kids who were in the hospital before, need someone to check in with on a daily or weekly basis, or even kids that just need a place to go talk through what's going on in their life right now are left with no sort of outlet. Redirecting kids to their guidance counselor is absurd. No disrespect to the counselors, because they are incredible with all the work they do and how much they help us students, but it's not their job to help a student through a dilemma or rough day, and it never has been. Counselors are always knee deep with work and running around taking care of all the students they have under their belts.
I can say from personal experience, the student services office has always been packed the last few years, and within reason. Students found an outlet there where they felt comfortable confiding in someone and working through problems. But now, they can no longer utilize that resource. I've actively used the services provided by the social workers in student services over the past three years, and can now no longer go see the social worker I've established a bond with. If need be, I'd have to go confide in my guidance counselor with my personal matters, which would definitely be uncomfortable.
Steve Grossman, teacher and president of the North Suburban Teachers Union, spoke on behalf of the teachers and their concern.
"While we think the health clinic can be great in providing services, we have concern about bringing people from the outside in," he said.
Concerns are also heightened due to the fact that some of the most at-risk students are being cut short.
"We have lost staff, some left because they saw the writing on the wall and were concerned about losing their jobs," Grossman said.
Another red flag that's a bit puzzling is what else will come along when the new health clinic arrives. According to the Heartland Prospectus/Agreement in the Annual Review of Programs, student's confidential health information and achievement records can and will be used for research.
"D219 and Heartland require that the clinics and their effects on student wellness and achievement be evaluated. Parents must provide written consent before services are provided to their children; the written consent will allow the sharing of information. This information-sharing gives D219 and Heartland a unique opportunity to conduct ground-breaking research into the connection between on-site primary health care and student achievement," the statement reads. This fact which is published in the prospectus is not being discussed by the administration.
So long story short, students' private information will be connected to their performance in school to collect data for outside research. This becomes a gray area when students' whose parents aren't native English speakers have to sign a form, which they may not necessarily understand or agree with, in order to provide their children with the essential services. And what about parents who disagree with the requirement of data sharing for research, but are in desperate and immediate need of the health clinic services for their children?
Although it's been stated that this shift in responsibility among the social workers and guidance counselors is due to the health clinic that will be implemented next year, there's no straight answer when it comes down to why students can't go see their social workers this year if the health clinic isn't even here yet. It seems to me that there's absolutely no substantial reason as to why this is happening, and I have not been able to get any straight answers, only repetitive advertisement and promotion of the health clinic.
"It's a unique opportunity that'll benefit all of our kids," said principal Jason Ness. Apparently counselors are in this current position because, "from a counseling perspective, we want them to work with our gen-ed [general education] students," he said.
"For kids with real mental health needs — real needs being a tricky situation — who need someone to talk to, we're broadening the people they can go to," Ness explained.
Sure, the health clinic will be a great addition to Niles West and will help those in need of medical care. But how will this affect the social and emotional health of students at West this year when they cannot go confide in a social worker? Only time can tell what effects this change will bring. I urge the district 219 school board and administration to reconsider their handling of this shift within student services.