District 219 Community Mourns the Loss of Niles North Student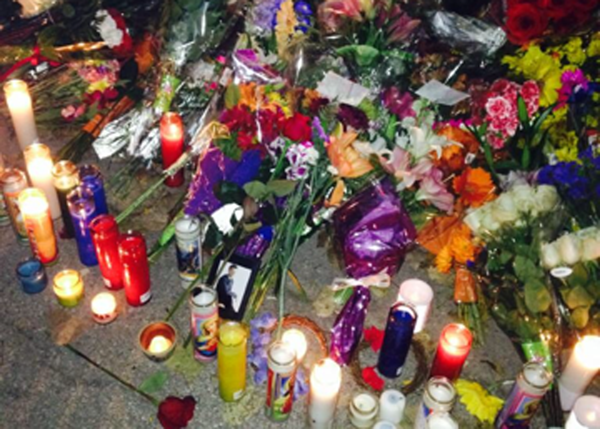 Students, alumni, parents, and community members gathered last night near Church and Kedvale streets in Skokie to mourn the loss of Niles North senior Max Gadau who had died the night before in a shooting.
The mood was somber as people placed flowers near a photograph of Gadau and lit candles in remembrance.
"At the vigil everyone was silent, and the energy there was so depressing. The situation is so sad, and my prayers go out to Max's
family," senior Brianna Casanova said.
Gadau died instantly after he was shot just after 9 p.m. Sunday, Sept. 28. Gadau and a 17-year old female were sitting in a car in the 9200 block of Kedvale when they were shot. The female is in critical condition,  according to ABC7.
Niles West students who knew Gadau said he will be missed.
"He was the guy that cared when no one else would," senior Mike Wheeler said. "He always tried to make people smile and he was so easy going. He was literally the life of the party and he made everything so fun and exciting. He was such a genuine person and always put the people he cared about before him. It sucks that he's gone and I don't know if he realized how much of an impact he had on everyone."
Students said they are struggling with the loss of a peer.
"It's honestly a tragedy what happened. It really opens up people's eyes because anything can happen at any time, and people should cherish every moment in life," senior Atorena Michael said.
In a statement Niles North principal Ryan McTague said, "This is heartbreaking and tragic news. Nothing prepares us for the loss of a student, and our entire school community is impacted and saddened by this tragic event."
Counselors and social workers are available at both schools for students and staff who may need support.
Emily Butera, Jane Kim, and
Samantha Jahjah contributed to this report.