BREAKING NEWS: Poetry Out Loud Finalists Announced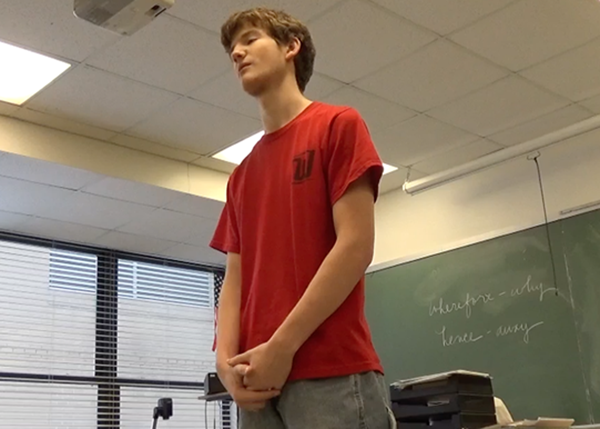 By Vinny Kabat
January 16, 2015
Niles West's poetry-enthused students competed in the school-wide Poetry Out Loud semi-finals during the late start this morning. The school-wide finalists have been announced. They include:
Seniors Matt Small, Julia Lohan, Jordan Goldberg,  Kasia Ciesielska and Grace Park. 
Juniors Thea Gonzales, Lauren Patt and Billy Rosenzweig.
Sophomores Asma Akram, Weronika Jozwiak, Maeve McCaffrey, Claire Embil and Chester Beck.
Freshmen Nasim Salehitezang, Nicole Zelasko and Sophia Cinquemani.
Patt said she was surprised but happy to advance.
"That's surprising. I didn't really expect that and it's pretty awesome," she said.
"I was thrilled to see a lot of kids come out this morning," English teacher and Poetry Out Loud judge Paul Bellwoar said, "and it was great to see that they all seemed to spend a great deal of time preparing for the competition."
The final competition will be held Tuesday, Jan. 27.
Video by Katrina Nickell.