NWN Cutest Couple Contest Now Running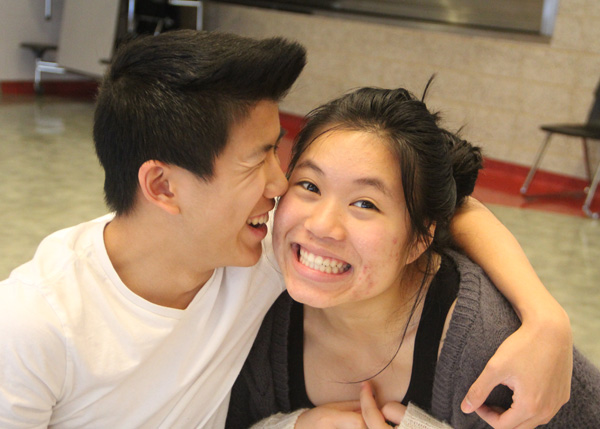 By Jordyn Glotzer
February 3, 2015
It's that time of year again, Niles West. Valentine's Day is right around the corner which means it's time for the yearly cutest couple contest! Embrace all the love and romance in the air and share it with us!
Use #nwncouple on your pictures with your boyfriend, girlfriend, best friend, soul sister or bromance mate when you upload pictures on Instagram, Twitter, Facebook, you can also email pictures to [email protected] What's in it for you? The winning couple (the picture with the most votes by 5 a.m. Wednesday, Feb. 11) will win a $50 gift card to Cheescake Factory, as selected by 57 percent of students that took the NWN homepage poll.
Everyone who plans on entering will have their picture uploaded to the NWN's Facebook album called "Cutest Couples Contest 2015." The pictures with the highest number of likes on our album will proceed to our next voting round which will take place on a poll on the NWN website.  The couple with the most votes on the site's poll will win the contest.
Some rules follow with entering:
The couple (both students) needs to attend Niles West
Anyone can like the picture on Facebook, including friends and family
Entries must be received by Friday, Feb. 6. Finalists will advance to a second round of voting that will take place via a poll on the NWN website Monday, Feb. 9-11. Voting ends at 5 a.m. Feb. 11.
The winning couple will be announced on Friday, Feb. 13 on morning announcements.