West Remembers Mr. Paul Wack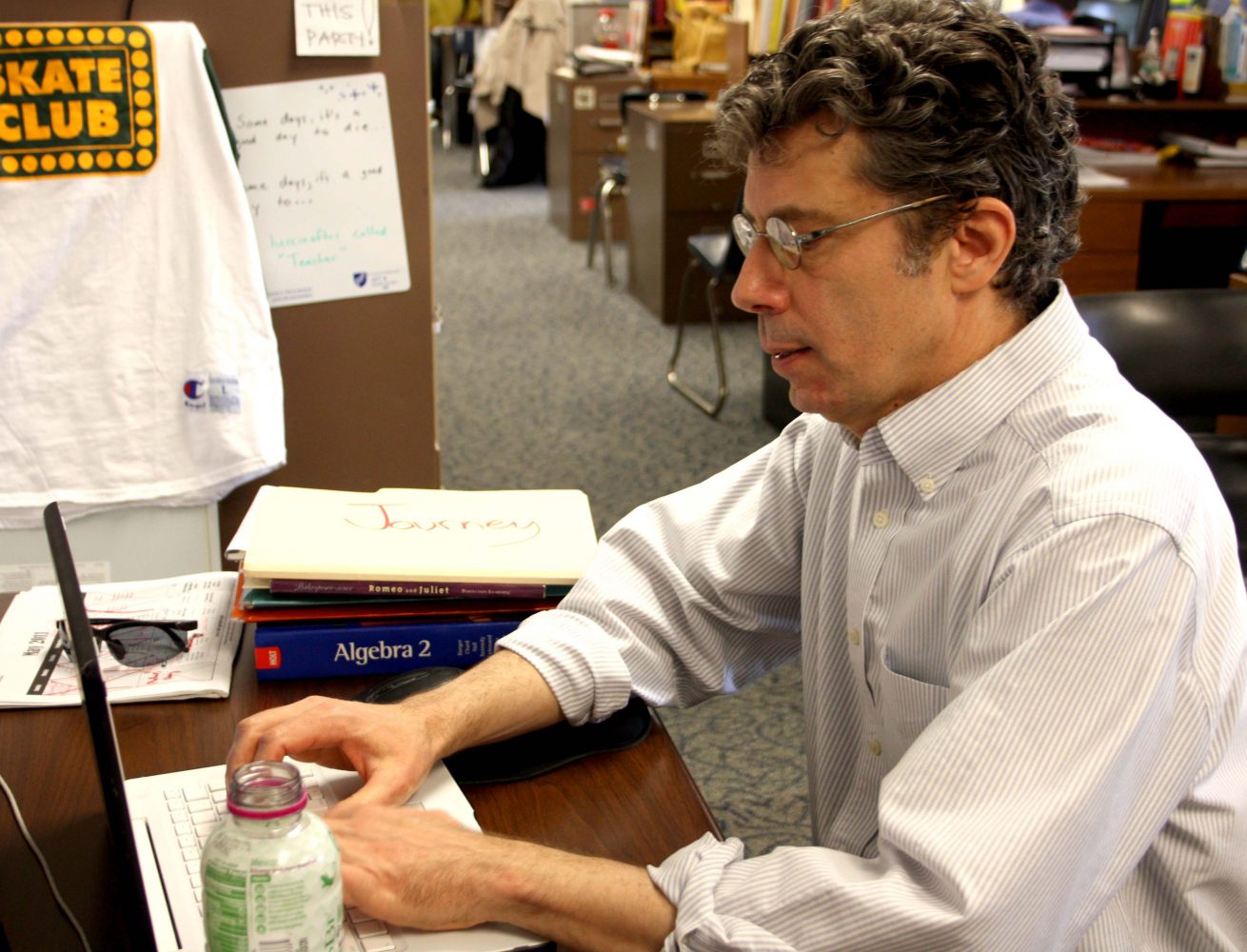 By Gabrielle Abesamis
February 18, 2015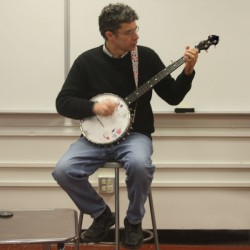 Think about the quiet kid from high school who didn't fall into the stereotypical cliques. He was unique in the hobbies that he took up and was often hiding behind a book. He was the one with the sweetest disposition and attended class every day.
Now imagine that same kid growing up to be an English teacher. He had the classes that students never dared to ditch, not because they were afraid of the confrontation or the consequences, but genuinely because he offered new perspectives for students.
That same kid was Paul Wack, who died from Amyotrophic Lateral Sclerosis, or Lou Gehrig's Disease, Sunday, Feb. 8.
From 1995 to 2014, Wack influenced students with his wisdom and the beauty behind the English language. His classes ranged from Literature of Peace and Nonviolence to AP literature to classes of struggling readers and writers. Students who now go to Cambridge, Stanford, and other world leading institutions were just some of the applications he aided.
Wack became the favorite male teacher in senior superlatives and was always given the best ratings on ratemyteacher.com. He was known for playing his banjo in class, a life-long hobby that resonated with his students.
After he was diagnosed with ALS in the winter of 2013, he visited his senior classes, including my AP Lit class, a couple more times before their graduation. On the very last day, we were deeply concerned for his health and were saddened by the struggles of the esteemed man.
In the most humble approach, he spoke in front of the class and told his students that he wasn't afraid to die. He continued to tell us that lived his life with purpose and was satisfied with his accomplishments with his family, religion, and students.  He was honored to advise "revolutionary thinkers." He requested that we should not be sad or afraid for him because he was truly at peace with himself.
2014 English department award winner and Niles West alum Liam Waters credited his accomplishment to Wack in the 2014 accolades ceremony.
"'While there is no doubt that he was an inspirational teacher, what made Mr. Wack such an inspiring person was his genuine inquisitiveness and hopeful outlook on the world. Even in the depths of his illness, Mr. Wack viewed the world with love and acceptance of all things. In turn, he was loved back by all those he knew. He was always supportive, not only of my endeavors, but of all his students. He told me once to 'follow the sound of music however measured or far off,"' Waters wrote in a Facebook post.
Waters, who was known for playing his bagpipes, posted a YouTube video in tribute to Wack.
Students from Wack's very last English classes shared their memories of him.
"Mr. Wack was the kind of teacher who actually understood his students. He understood their worries and issues and he understood that they have other work to worry about. I remember when he gave us all leeway when we had college essays to write. He dedicated his time to working with us on those essays," Niles West alum Fatima Farha said. "I really wish I had more time working with him and learning with him. If there is anyone who deserved more time, it was Mr. Wack."
"He always reminded us that we didn't have to be exceptional or extraordinary to be happy. He taught us that we could be happy by just existing and being a part of the world," Niles West alum Dianna Fulea said. "He had a way about him that made you want to be a better person because he always made everyone around him feel smart and important while he himself stayed humble."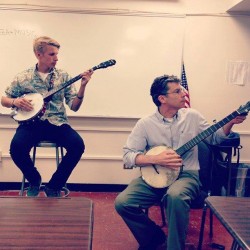 "As soon as you walked into the room, all the problems that seemed to be weighing you down were just lifted by his presence. Mr. Wack went beyond teaching the course material," Niles West alum Jayna Shah said. "He taught us things that are essential to living a happy, healthy, and successful life. His kindness, love for nature, and his love for others is something that his students can only aspire to carry on in his honor."
"The third day of school I went to see him for help about an in-class essay. I remember being so intimidated by him because I knew he was so reputable, but he was just opening and warm," Niles West alum Gretchen Sterba said. "[It was like I] had known him forever. He instantly became my favorite teacher because his personality just engaged me in and out of the classroom."
Wack was also adored by his colleagues.
"Paul's personality was like his sense of humor, unassuming but poignant," said Sanlida Cheng, humanities director. "He was not the loudest person in the room.  He did not have to be to get his point across, which he always did with great empathy and respect.  I loved Paul and miss him dearly."
English teacher Dena Lichterman said Wack cared more about getting students to think than filling in bubbles on standardized tests. She said Wack, who served as her mentor, influenced her in both personal and professional ways.
"I think I'm the kind of teacher I am — the kind of human being I want to be — because of him," she said.
English teacher Kim Barker said Wack had a warmth that made him approachable to anyone.
"Whether you were a student or a colleague, you knew that you could stop at Paul's desk, tell him your story, and he would listen — with the aim of understanding you and hopefully making you chuckle as well," Barker said. "Paul was not only a teacher of peace, but a bringer of peace, for me and many others.  He helped keep me centered and calm, merely by his presence and personality."
As a student in his class, I was impressed by Wack's ability to motivate and inspire those who were too embarrassed to participate and too shy to think out of the box. He was moved by the simple factors behind our motivation, and he genuinely valued every opinion. It is because of him that students of different cultures share common values in their hearts. It is because of him that we appreciate poetic detail, take in the scents that come with our cups of tea, and admire the beauty of the birds in the air.
Even though Mr. Wack was solely my teacher for AP Lit, I decided to complete an assignment he gave to his ALCUSH students about establishing 100 life goals.  By creating this list — which includes such items as publish a book, run a marathon, and make a pizza from scratch — I was able to instill an appreciation for the rewards that pair with overcoming life's endeavors. I will think of Mr. Wack, throughout my life, as I complete these goals. His lessons and life's work will continue to inspire me to strive for my dreams.
To each one of his students and those who were touched by his life: I encourage you to complete his 100-life-goal assignment and continue his legacy through the journeys that make you feel confident and enlightened.
Mr. Wack, I assure you, your dedication and life lessons will stay with us forever.
Services for Paul Wack are as follows:
Visitation

:  

Friday, Feb. 20
St. Nicholas Church
806 Ridge Ave., Evanston
Funeral

: 

Saturday, Feb. 21
12:00 noon
St. Nicholas Church
806 Ridge Ave., Evanston
Gabby Abesamis was co-editor of NWN 2013-2014. She currently attends the University of Missouri and is majoring in journalism.