Where Are You Going Wednesday? Northwestern University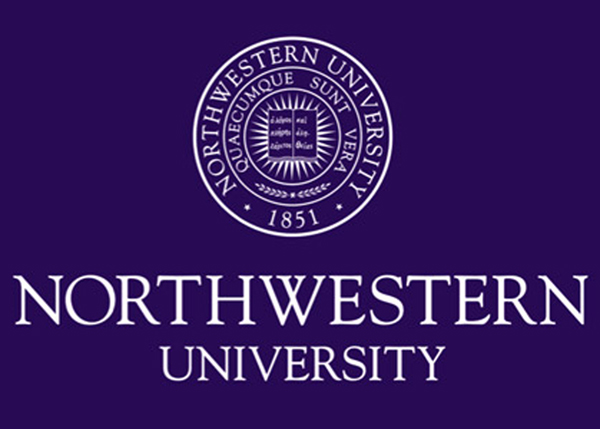 The NWN talked with Seniors Sherlina Chauhan and Imran Khan who will stay close to home next year for college as they were both accepted into Northwestern University.
NWN: What clubs and activities have you been involved in?

Chauhan: My favorite clubs I've been involved in are Theatre, Relay, and CEC, as well as picking up on Hebrew Club, Book Club, and H2O.
Khan: Throughout high school, my most important activities have been Literacy Center, Quran Study, and Science Olympiad. But I've done other stuff as well. My objective was to explore my interests, so I've participated in many other activities at different times, like Engineering Club freshman year, and Niles West News sophomore year.
NWN: How did you narrow down your options to Northwestern?
Chauhan: Growing up, NU was the magical school on a cloud which would make all my dreams come true! But throughout high school, I realized that the values which Northwestern encompasses truly represent who I see myself as and what I want to grow to become. Two major points in my decision were the college fair my junior year (funny how I'm writing this after getting back from that!) during which I was able to create a picture in my head of what the school would be like, and my first visit to the school that same year, when that picture came to life. I so clearly saw myself walking among the students and sitting in the classrooms. It was crazy.
Khan: I didn't systematically narrow down my schools. After visiting NU, I liked it, and so I applied Early Decision. Once I got in, I was committed. In picking schools to apply early to, I chose NU largely because of its reputation and atmosphere.
NWN: Did you visit the campus prior to your admission? If so, what'd you like the most?
Chauhan: What stood out to me was how comfortable I felt in the classrooms and walking on campus! I was visiting a friend, and some of those chairs were super comfy. The environment I was in was one that was warm and not intimidating at all. It was just easy to see myself sitting there and learning. I did learn some calculus that day and had mathematical fun!
Khan: I visited once my sophomore year and once my senior year. Northwestern's competitive but friendly atmosphere, strong

science/math programs, and close location were deciding factors for me. Talking to people on campus really made me like it there.
NWN: What are you most excited for next year?
Chauhan: I'm most excited to get involved right off the bat– especially with clubs I haven't done in high school, as well as continuing my passions (theatre!)– and to meet the amazing people I'll be going to school with! A bunch of us have connected on Facebook, and having such a diverse, talented, and intelligent class is something to look forward to like crazy: I know I'll grow so much from it. I can't wait to go to school with students who want to be there.
Khan: It's hard to say. A lot of stuff is going to change, and I guess I'm excited for that. Ultimately it's the whole experience I'm looking forward to.
NWN: What advice do you have for students hoping to also attend Northwestern in the future?
Chauhan: Don't give up on your classes– even if you lose some sleep over grades! Stay involved with whatever you enjoy, and motivate yourself every day, while rewarding your accomplishments and keeping faith in God. These are what kept me going, even when there were shortcuts to take. The most important thing for me regarding the school itself was to learn as much about it as possible and come to understand that it's not just a name; it's a place that shares my values and is, in turn, where I belong. I promise there is nothing to compare to the feeling of my work these years being paid off; it's so special.
 Khan:  I don't know what exactly got me accepted, but I would advise students to pursue their interests outside of school. If you like something, take extra classes or an internship or a volunteering job or something. Your passion will show and you will learn more. But more importantly, have fun because high school was honestly a fun experience for me and that's why I did well. Get in shape, or learn guitar, or do whatever interests you. In my opinion, you can't be a good student unless you're happy.