Warped Tour 2015: Comment to Win FREE Tickets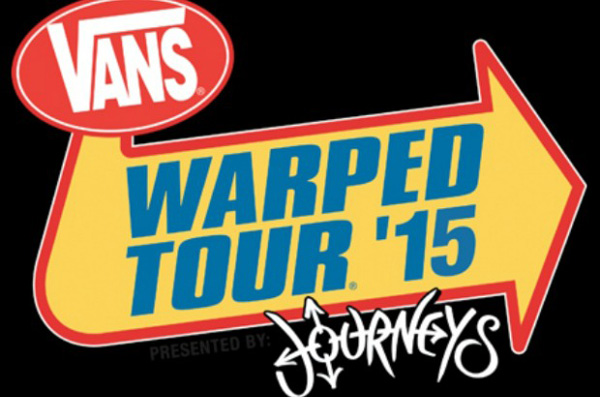 By Sarah Govis
May 7, 2015
It's that time of year again!
Lineups to various music festivals such as Country Thunder and Lollapalooza are being announced left and right; just another reminder that summer and all of its glorious nights full of music and good vibes are just around the corner.
Another thing that's just around the corner is Warped Tour 2015!
On July 25th, First Midwest Bank Ampitheatre will come alive with great vocals, impressive guitar solos, and thousands of screaming fans all running around in the summer heat to make it to see their favorite bands perform live.
Among the bands playing this year are Man Overboard, Pierce the Veil, The Wonder Years, Neck Deep, PVRIS, Have Mercy, Koji, This Wild Life, Beartooth, Set it Off, Transit, Our Last Night, and Silverstein — and these are only a few of the bands that I listen to that are playing.
For those of you who have never been to Warped Tour and don't know how it works, the first thing that I have to say to you is go. Just go. It's full of good vibes, super fun people, great music, and plenty of Vitamin D. What more could you possibly ask for on a summer day?
The second thing is that there's always something to do, so being bored is practically impossible. Warped isn't just any old concert with one stage where you have to wait 20 minutes for the next act; there are several different stages that a band is constantly playing on.
For those of you who are thinking, "Oh my gosh, why would I go to Warped Tour? It's full of weird, emo people screaming stupid, depressing lyrics." Well, you're missing out, and you clearly don't know the world of rock and roll as well as the stereotypes tell you you do.
Rock concerts are so much more than that. The people you meet at concerts are among the most entertaining, welcoming, fun people you'll ever meet in your life. Everyone's there for the same reason: to listen to some awesome music and have an even more awesome time. In a way, we're all bonded, which is what makes the experience so great.
Visit the Warped Tour site for more info if you're interested, and leave a comment by Wednesday, May 13 that says which one of those bands and artists you want to see the most and why you like them so much for your chance to win two free tickets to Warped Tour! The winner will be selected randomly, and to win you must be a Niles West student.
Comments on now closed! Congratulations to our winner, Alicia Lee!