Jewell Loyd to Play at Allstate Arena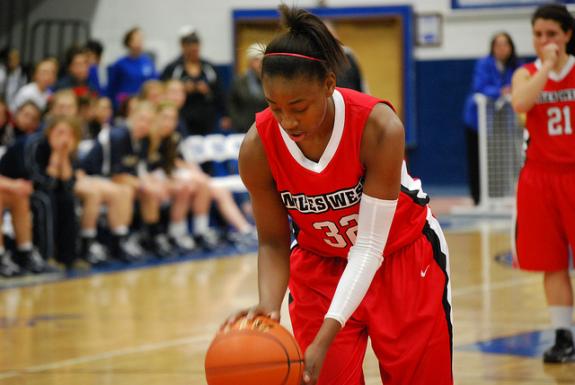 Alumni Jewell Loyd, former Niles West basketball star and 1st overall pick in this year's WNBA draft, will be returning to Chicago to play the Chicago Sky on Sunday, September 6th at the Allstate Arena at 5:00 p.m.
The entire Niles West community continues to show their support for Loyd, including her previous coach, Anthony Konsewicz who had some great words to share on her behalf.
"As a teacher you always want to see that your students make the best of their lives and that they strive to be the best they can be and as a coach, I'm so proud to see that Jewell has reached that."
For all of those who would like to attend the game, the Niles West Athletic department is working closely to arrange a special outing with the Chicago Sky so that all D219 students will have a chance to meet Loyd before and after the game.
The tickets are on sale for D219 students only at a flat rate of $40.00, so if you are interested you can pre order your tickets. Students should arrange their own transportation to and from the game.
Throughout all of Jewell's accomplishments, D219 should all come together and cheer her on as a huge, "thank you," for being such a great person, athlete, and member of our community.
"I think the greatest attribute about her has nothing to do with her athleticism, but everything to do with her strive and passion. She is a perfect example of what a student-athlete should be." said Director of Physical Welfare, Joaquin Stephenson.