2015 Girls Golf Preview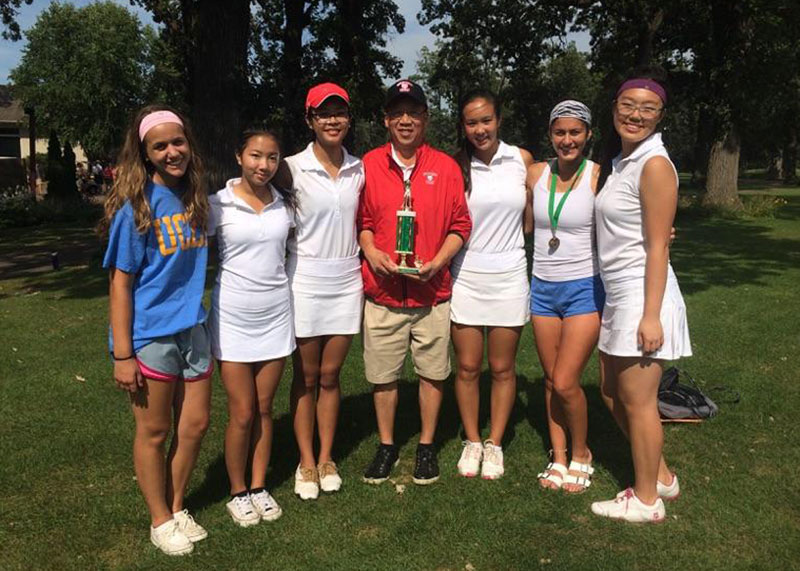 By Katrina Nickell
August 25, 2015
NWN sat down with varsity girls golf coach, Richard Lee and asked him a few questions about the upcoming season.
NWN: Who are some of the key players for this upcoming season? 
Lee: Sara Dym, Amanda Lee, and Alena Sirichotiratana.
NWN: What are the goals set for the team?
Lee: Maintain a 3.0 or better GPA, to be more competitive overall, Top 5 finish in conference, state qualifiers either team or individuals.
NWN: As a coach what do you hope to see accomplished? 
Lee: Each golfer works hard to improve throughout the season on the course and in the classroom, contribute to continually build the team for the future and each player focuses on and achieves whatever goals they have set for themselves.  
NWN: What must the team do to prepare for a successful season?
Lee: Each player must stay focused on their goals, practice hard and be prepared to play at the highest level.
NWN: Are there any important matches or tournaments you are looking forward to this season?
Lee: The Rocket Invite in Rock Falls, Waukegan Invite, Fox Valley Invite and all our conference matches. Those events will give the team a good idea on how they measure up to some of the best teams and individuals in the state.
The team is already off to a 2-0 record, beating Whitney Young and Walter Payton. Along with finishing 3rd in their first 2015 tournament this past weekend.