School Board Slashes GCSI Budget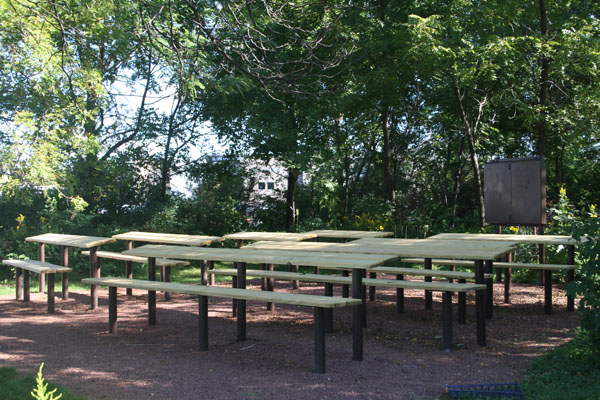 By Sarah Govis
October 8, 2015
District 219 officials recently held a board meeting on Tuesday, Sept. 8 to discuss budget cuts. During the meeting Green Council for School improvement, or GCSI, had a $100,000 budget that was cut completely.
GCSI is an environmental organization that has funded projects like the bottle-fitted water fountains and the outdoor classroom.
The Board of Education decided to cut the budget at a September board meeting.
"At its Sept. 8 meeting, the Board of Education voted to approve the proposed budget, which included the GCSI cut. The specific proposal was to cut it from $100,000 to zero. Based on concerns that were expressed by teachers and students, board members discussed at the meeting whether they should reconsider the question of funding GCSI.  They asked Assistant Superintendent for Business Eric Trimberger if it was possible to transfer funds from one line item to another in the event they wanted to restore some GCSI funding.  Mr. Trimberger said that could be done. It is my understanding that some board members may choose to readdress the issue of GCSI funding at its Oct. 6 board meeting," director of strategic partnerships and community relations Jim Szczepaniak said.
Currently, there is no GCSI committee.
"As of right now, there is no GCSI because the committee existed to look at student proposals and see how the money would be spent, but now there is no money," science teacher Thomas Jodelka said.
The teacher who are most involved are upset with the lack of funding, and don't like the way it affects students.
"I'm disappointed that the board and the district are not continuing to support their grant. It's a huge part of our class because we restore the prairie, we're trying to restore the an area that is more of a savanna-like area, and it provides a lot of opportunities. The grant-writing process is a real process that they use in the 'real world' and students are able to generate an idea that is environmentally motivated and doesn't have to be in the prairie, it can be anywhere in the school. It supports a student-generated idea. It's disappointing that the current board is not supporting it," science teacher Susan Schram said.
However, teachers will still try their best to continue without GCSI's funding.
"We're still always going to be doing biodiversity, field restoration … we'll always be doing that," Schram said. "But it'll be a little more difficult now to do it."
There is still a chance that the budget will come back eventually.
"They approved the budget cut but maybe it'll come back, maybe it won't. But that part of the curriculum is gone right now," Jodelka said.
The teachers involved do not agree with the decision.
"I don't agree with the decision. That money was part of the operating budget. It was not a separate expense," science teacher Chris Barnett said.
Students who are heavily involved with the GCSI program are very disappointed in the cuts.
"I was really upset because part of it was the funding for NARWHALS, and now we have to fund raise for everything. I wrote a letter asking them not to cut the budget, but they still did," senior and NARWHALS club president Amanda Lay said.