Student Government Update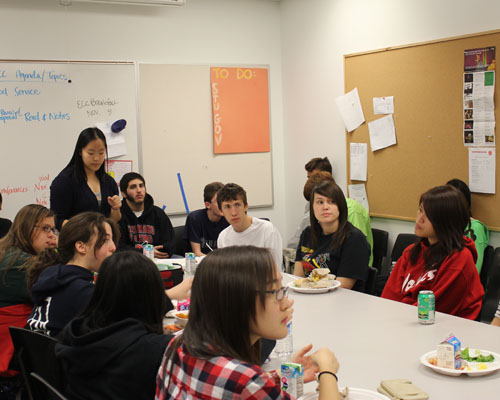 Last Friday, executives from Student Government and each of the class cabinets met with assistant principal Mark Rigby for the first monthly Executive Coordinating Counsel (ECC) meeting of the school year, during which students' issues were discussed.
One of the topics of the meeting was the issue with buses — a code for the bus tracker app will soon be sent out.  In terms of the people who after school have to wait a bit longer for their buses, this happens because some of the buses have paired routes with middle schools and elementary schools, causing the tardiness.  Efforts are being made to decrease the amount of buses that come late so that when the weather worsens, less students will have to wait.
The recent budget cuts were also brought up.  The new school board is so far having a trial period so some areas still need further discussion.
Student Government also discussed ideas for starting a respect campaign.  The question of whether security has increased came up, and three more security guards have been hired to assist study halls.
If you have any concerns to be brought up during the next meeting, contact a member of Student Government or your class cabinet.