Niles West to Host Annual Jamboree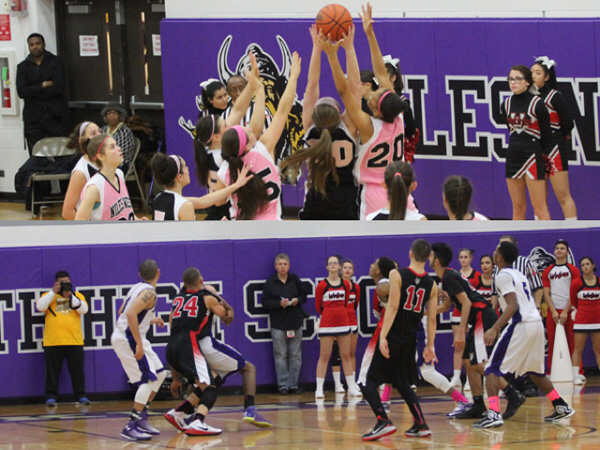 This Saturday is the annual Niles West vs. Niles North Jamboree. Last year the Boys Varsity team played a great competitive game winning by three points and taking home the traveling trophy. The Varsity Girls also competed in a strong game taking the Vikings into over time but ended up losing by five. This year both teams have high expectations going into the game and are hoping to take home the traveling trophy.
"We are always hoping to win, but North is a good team. We have always had great success against them, and plan on staying successful. Our success always starts on defense and Niles North is a very aggressive team, so we have to be prepared. Offensively we just need to take care of the ball. This game is very emotional, so our players need to stay disciplined and keep there cool while on the court," Boys Varsity head coach Bob Williams said.
"We have a good idea of what North is going to do this Saturday, so as a team we have a lot of confidence. This game is going to be based on execution, so we want to focus on what we do well and use that to slow North's pace of play down. First off, we are obviously hoping to win, but we always tell the girls its a marathon, not a sprint so even if the outcome isn't in our favor, we will still have practice and continue to get better," Girls Varsity coach Anthony Konsewicz said.
All games for all levels will be held this Saturday here at West in the contest gym. The Girls Varsity team will tip off around 4 pm and the Boys will follow right after at around 6 pm.
About the Writer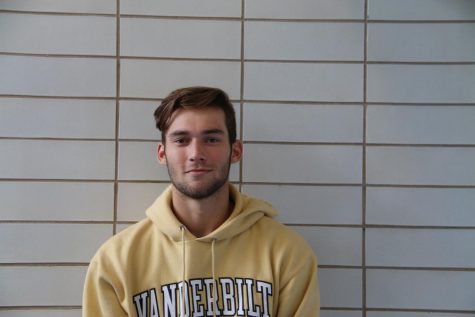 Sammy Butera, Editor in Chief
Sammy is a senior starting his third year on Niles West News, where he is the Media Editor in Chief. Outside of NWN, he can be found on the baseball field...