The Dream of the '90s is Alive at Kafein Coffee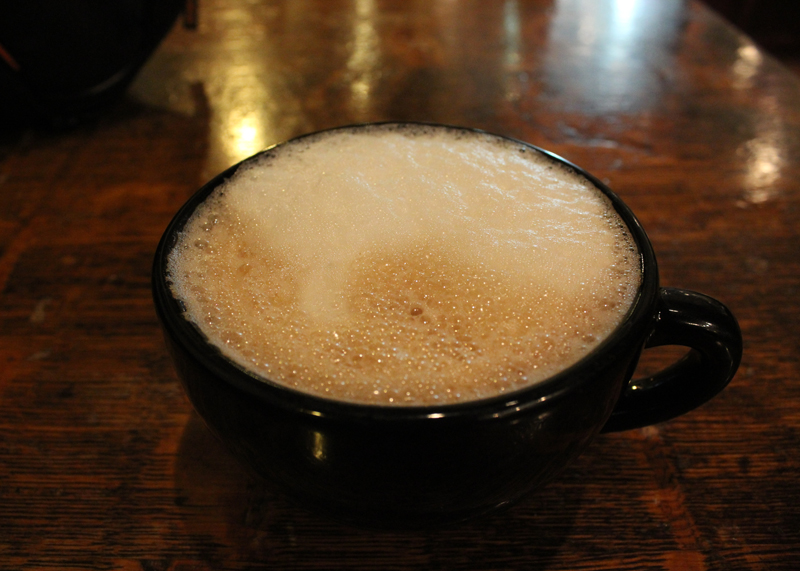 By Thea Gonzales
February 10, 2016
Think about your most recent visit to a coffee shop. Your interaction with the barista might have lasted as long as 8 seconds (give or take a few nanoseconds), and you probably don't even remember what they look like. In this instant day and age, consumers are used to the busy anonymity of a quick transaction, but at Kafein Coffee in Evanston, coffee is served the way the '90s intended: with a local face interested in the needs of the customer.
Since 1991, Kafein has been known as one of Evanston's community treasures– an especially necessary institution for Northwestern students studying and cramming for exams.  Though situated in a college town, Kafein welcomes Evanston's eclectic groups of people, welcoming both customers who have been coming for decades and the traveling coffee drinker.
It has even been dubbed the hangout place of some Niles West students who enjoy the specialty drinks and ambiance.
"I like how Kafein has such a cozy atmosphere. It's a great place to talk with your friends, and the service is super friendly. I had the best hot chocolate of my life there," senior Lily Matteson said.
Owner Peter Abraham has been involved at Kafein since September of 2015 and has experienced the role of the neighborhood in keeping Kafein grounded.
"We're not a huge conglomerate — we're an independent guy, so it's important that we stay in touch with the community. It really is important because it makes the community feel that we're not a nameless, faceless type of organization. I think that's critical because we have a pulse and we know whats going on with the consumer," Abraham said.
Modifying only a few things in the coffee shop, Abraham has made very little changes to the menu: a mix of specialty drinks, entrees, and desserts. Though Kafein is known primarily as a coffee bar, there are several unique mixes of chais and teas in addition to mochas, lattes, locally-sourced drip coffee, and drinks like the zombie (three shots of caffeine, steamed milk, whipped cream) and the Nutella shake.
Between coffees and hand-made shakes, there are well over a hundred items to choose from on the menu and enough to keep customers full for hours. Oftentimes, customers stay for 4-6 hours, enjoying the shop's casually artistic ambiance and taking advantage of the free wi-fi to finish homework or stream the Internet.
Open late (until 12:00 a.m Mon. to  Thurs. and 1:30 a.m. on Fri. to Sat.), Kafein remains available for customers when they need caffeine the most. However, the most exciting hour is arguably the open mic night held every Monday at 7:00 p.m. People throughout the community are encouraged to sign up and showcase their talents, be they comedians, singers, instrumentalists, or storytellers.
Open-mic performer Eric hasn't been coming to Kafein very long but has already experienced its welcoming and relaxed mood.
"I only started coming because of the open mic night. I do stand-up. The service is good. It's a quaint little place to hang out and a nice coffee atmosphere because it's such a laid back coffee shop," he said.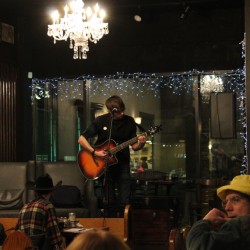 At the end of the day (and sometimes the morning), Kafein Coffee is a place that cares about its community and brings excellent service to those who frequent it, serving kindness with every cup.
"Whether it's the coffee that we source locally or the food that we purchase, it's always high quality. We always want to elevate our ability to serve and elevate our performance. We want to make it a clean, neat, organized place to come where it's a comfortable and safe environment for people of all walks to just enjoy a coffee, read, be on the internet, study — whatever it might be — but most importantly to get together socially and enjoy time with friends and family," Abraham said.