2016 Boys Volleyball Preview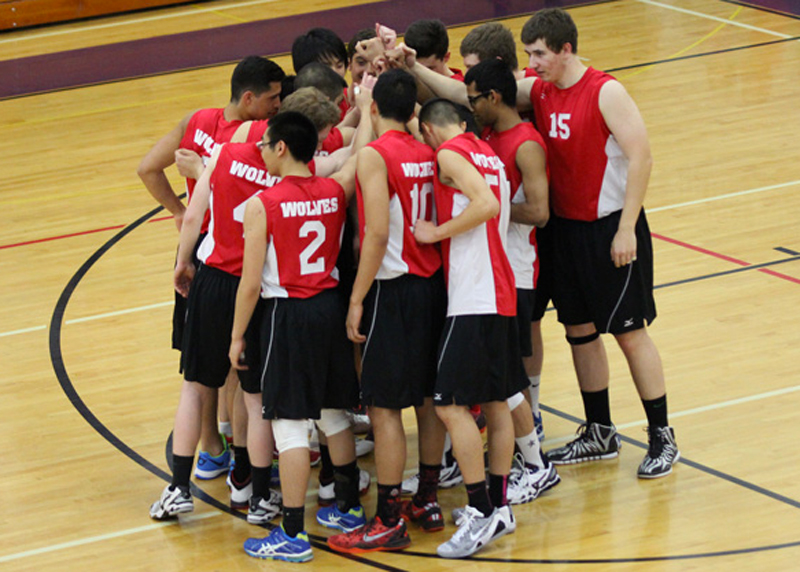 By Kaylee Robinson
March 14, 2016
[youtube]https://youtu.be/WEBtoFRI9wA[/youtube]
Since tryouts are over, coach Andrew Roche has made his final decisions about this year's Boys Varsity Volleyball team. The NWN sat down with the coach and team to talk about this season's goals about taking on the schools in our conference.
NWN: How well do you expect the boys to perform this year?
Coach Roche: We always set all kinds of goals. We like to break up our season and set smaller goals and build from there. Some of our goals are to finish above .500, place high in our four tournaments and of course win Regionals. Expectations are different. Expectations are something that we have complete control of. Our expectations are rather simple: total commitment, compete at high level, be a solid citizen.
NWN: What returning players on the team do you think show great leadership skills?
Coach Roche: Joe Malek and Nikola Dimitrijevic have probably shown the most leadership thus far. We look for athletes that lead by example first and foremost and then add in the vocal aspect of it.
NWN: Do your boy volleyball players show commitment to the team?
Coach Roche: Like a lot of programs here at Niles West we struggle with that. Too many guys are late or miss practices and games because of other commitments and the end result is that it hurts our team and does not allow us to reach our full potential.
NWN: Do you think the boys have a good chance of taking on the IHSA Conference this year?
Coach Roche: The Central Suburban League South is historically one of the strongest conferences in the state. We also make a conference championship a goal of ours but not an expectation.
NWN: What schools will be powerhouses for the team this season?
Coach Roche: Some of the teams on our schedule that should be very good this year are New Trier, Maine South and Loyola. We are also in three tournaments that host some of the top teams in the state and we will have a few of those teams tournament time as well.
NWN: What are some things that you would like your team to improve on this season?
Coach Roche: Overall leadership was lacking last year so I expect a big improvement in that area. Our passion for the game and our passion to get better needs to improve. Our commitment to the game and to the program has to get better if we expect to see any kind of success this season.